Other, Big Data, Flexible Work Schedule, Node.js, Artificial Intelligence
3 Companies

Core Digital Media is a leader in online marketing and online consumer acquisition. Our websites LowerMyBills.com and ClassesUSA.com are fueled by an industry leading marketing platform which operates across a variety of financial and education markets working with more than 1000 unique partners.
---
Flexible Spending Account (FSA)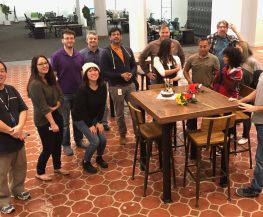 ClubLabs is a rapidly growing technology and design shop in Los Angeles. We are the innovation lab for Auto Club of Southern California, also known as AAA — we are the proving ground for ideas that exceed our members' expectations.
---
Flexible Spending Account (FSA)

Taboola is one of the fastest growing tech companies in the world, changing the way people connect to content they may like and never knew existed. We now reach over 1B people and our personalization technology, including video generates over 350B monthly recommendations on AOL, MSN, USA Today, NBC, The Weather Channel and thousands of other sites.
---
Health Insurance Benefits