Other, Big Data, Flexible Work Schedule, Django, Artificial Intelligence, Performance Bonus
3 Companies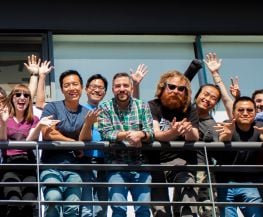 System1 was founded with a simple mission—use technology to make advertising better for consumers and advertisers. Beyond the search box. System1 fuses technology and science to identify & unlock consumer intent.
---
Flexible Spending Account (FSA)

Taboola is one of the fastest growing tech companies in the world, changing the way people connect to content they may like and never knew existed. We now reach over 1B people and our personalization technology, including video generates over 350B monthly recommendations on AOL, MSN, USA Today, NBC, The Weather Channel and thousands of other sites.
---
Health Insurance Benefits

Artificial Intelligence • Machine Learning
Founded in 2013 in Harvard Square, Kensho is one of the world's leading providers of artificial intelligence and machine learning solutions to some of Wall Street's premier financial institutions, as well as the National Security community.
---
Flexible Spending Account (FSA)
Health Insurance Benefits
Pacific Palisades
Location