Edtech, Other, Sports, Some Meals Provided, AngularJS
2 Companies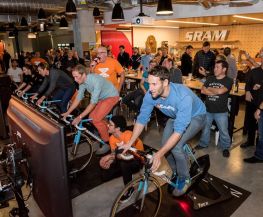 Zwift is the app that makes indoor training fun. Connecting cyclists and runners around the world, Zwift mixes the intensity of training with the immersive and engaging play of gaming. Ride or run virtual worlds with a community that motivates you at every mile. You'll get faster and stronger and have a blast doing it.

Machine Learning • Sports
15 Seconds of Fame (15SOF) is a simple way for fans to receive their video appearances from live events. The 15SOF app will deliver users any appearance from TV or the video board, where 15SOF has partnerships.