Automotive, Transportation, Swift
3 Companies
Artificial Intelligence • Automotive
At CCC, we're all about connectedness - from our people to our products. Our team is truly reshaping the auto and casualty insurance, auto manufacturer, collision repair, and parts industries. We're setting the bar in these industries for AI-powered data insights, machine learning, IoT, and telematics.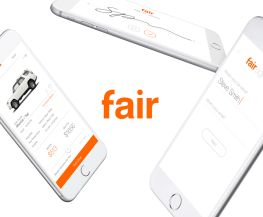 Fair is an automotive FinTech company that's revolutionizing car buying by offering unprecedented freedom, flexibility and an end-to-end mobile experience. We believe fairness matters. That's why we've created a game-changing new app that lets you shop, get approved and pay for a car all on your phone with just a driver's license and bank account

Logistics • Transportation
Our platform allows shippers to book and connect freight with a nearby truck in under a minute. They save time and receive optimal rates while enjoying a paperless process and access to real-time tracking.