Remote Work Program, Neo4j, Spark
3 Companies

Spokeo is a people intelligence service that helps you search, connect, and know who you are dealing with. You can use it to find old friends, identify unknown callers, or research your date. Professionals use it to find new customers or to prevent fraud. Knowledge is a quick search away.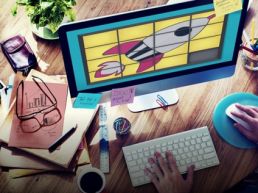 Postmates is transforming the way goods move around cities by enabling anyone to have anything delivered on-demand. Our revolutionary Urban Logistics platform connects customers with local couriers who can deliver anything from any store or restaurant in minutes.
Artificial Intelligence • Automotive
At CCC, we're all about connectedness - from our people to our products. Our team is truly reshaping the auto and casualty insurance, auto manufacturer, collision repair, and parts industries. We're setting the bar in these industries for AI-powered data insights, machine learning, IoT, and telematics.