Consumer Web, Marketing Tech, HBase, Perl
3 Companies

At Edmunds, we're driven to make car buying easier. Ever since we began publishing printed car guides in the 60's, the company has been in the business of trust, innovating ways to empower and support car shoppers. When Edmunds launched the car industry's first website in 1995, we established a leadership position online and have never looked back....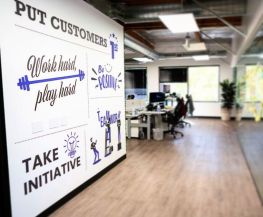 Artificial Intelligence • Machine Learning
Convoso is an industry-leading provider of multi-channel marketing automation software. Our goal behind starting Convoso was to create a solution that would revolutionize the way call centers and sales organizations communicate with their customers.

Taboola enables over 1.4B people to discover what's interesting and new at the moments they're most ready to explore. Powered by Deep Learning, AI, and a large dataset, Taboola's discovery platform creates new monetization, audience and engagement opportunities for digital properties, including publishers, mobile carriers and handset manufacturers....