AdTech, Some Meals Provided, Cassandra
2 Companies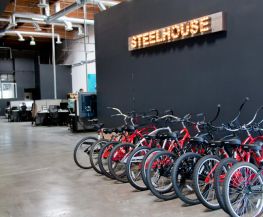 A leader in advertising technology, SteelHouse created a marketing platform that includes every element needed to create a successful digital marketing campaign: creative development, audience segmentation, media placement and real-time reporting.
---
Flexible Spending Account (FSA)

Taboola enables over 1.4B people to discover what's interesting and new at the moments they're most ready to explore. Powered by Deep Learning, AI, and a large dataset, Taboola's discovery platform creates new monetization, audience and engagement opportunities for digital properties, including publishers, mobile carriers and handset manufacturers....
---
Health Insurance Benefits