Fintech, Health Insurance Benefits, Partners with Nonprofits, 500+ employees
3 Companies
Tala is a mobile technology and data science company that is opening up financial access for underserved people around the world. Tala's smartphone app instantly evaluates customers for credit using only the data on their devices and delivers customized loans in minutes.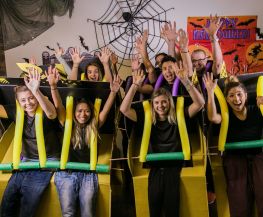 BlackLine is a leading provider of cloud-based solutions that automate and control financial close processes. Our vision is to deliver deeper insight and strategic value, turning uncertainty and doubt into confidence and trust in the global economy. More than 2,700 customers in over 150 countries trust BlackLine to ensure balance sheet integrity.

The UK's fastest-growing bank is coming to the US! We're building a bank, together By solving your problems, treating you fairly and being totally transparent, we believe we can make banking better. We're here to make money work for everyone Now more than 3 million people use our hot coral cards to manage their money and spend around the...