Flexible Work Schedule, Spark, Eat lunch together, 51 - 200 employees
3 Companies

Core Digital Media is a leader in online marketing and online consumer acquisition. Our websites LowerMyBills.com and ClassesUSA.com are fueled by an industry leading marketing platform which operates across a variety of financial and education markets working with more than 1000 unique partners.

Spokeo is a people intelligence service that helps you search, connect, and know who you are dealing with. You can use it to find old friends, identify unknown callers, or research your date. Professionals use it to find new customers or to prevent fraud. Knowledge is a quick search away.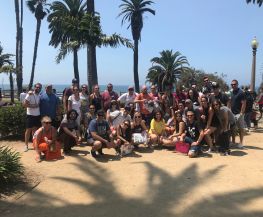 DISQO provides BEHAVIORAL & OPINION data empowering clients to discover what consumers do & how they think. We've built the largest first-party behavioral data source enabling brands & insights professionals to gain a competitive edge by harnessing data that was previously inaccessible.