Digital Media, Fitness Subsidies, Flexible Work Schedule, Scala, Paid industry certifications
3 Companies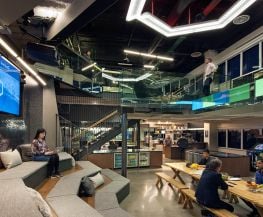 Angel or VC Firm • Co-Working Space or Incubator
BCG Digital Ventures is a corporate investment and incubation firm. We invent, build, scale and invest in startups with the world's most influential companies.

Core Digital Media is a leader in online marketing and online consumer acquisition. Our websites LowerMyBills.com and ClassesUSA.com are fueled by an industry leading marketing platform which operates across a variety of financial and education markets working with more than 1000 unique partners.

Taboola enables over 1.4B people to discover what's interesting and new at the moments they're most ready to explore. Powered by Deep Learning, AI, and a large dataset, Taboola's discovery platform creates new monetization, audience and engagement opportunities for digital properties, including publishers, mobile carriers and handset manufacturers....