Company Outings, Health Insurance Benefits, Remote Work Program, Java, Logistics
3 Companies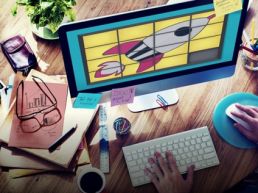 Postmates is transforming the way goods move around cities by enabling anyone to have anything delivered on-demand. Our revolutionary Urban Logistics platform connects customers with local couriers who can deliver anything from any store or restaurant in minutes.

NEXT provides world-class service to shippers and truckers alike. We're solving a trillion dollar puzzle and offer painless freight. Forbes included us on its 2019 Next Billion-Dollar Startups list, and we've been recognized as one of Built in LA's Best Small Companies to Work For and 50 Startups to Watch.

Logistics • Transportation
Our platform allows shippers to book and connect freight with a nearby truck in under a minute. They save time and receive optimal rates while enjoying a paperless process and access to real-time tracking.