Internet of Things, Company Outings, Dental Benefits, Pet Friendly, Someone's primary function is managing the company's diversity and inclusion initiatives, 10M-20M amount, 20M-50M amount
2 Companies

Hardware • Internet of Things
Water damage is 5x more likely than theft and 6x more likely than fire. More than 17 gallons are lost everyday due to leaks in a typical home. Flo Technologies works to prevent water waste and water damage in homes and buildings across the country with our smart home water monitoring technology and leak protection system.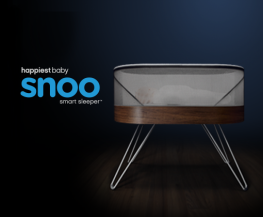 Internet of Things • Kids + Family
Happiest Baby, Inc. is a mission-driven technology company, developing science-based products and services to improve the health, safety and emotional well-being of children and parents around the world. Our hero product SNOO, a premier IoT device, is the world's first "smart sleeper."