Transportation, Company Outings, Node.js, Mean gender pay gap below 10%
3 Companies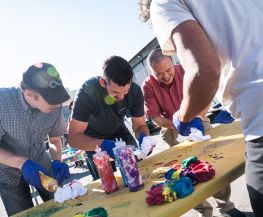 Virgin Hyperloop One is reinventing transportation to eliminate barriers of time and distance by using hyperloop transport to move cargo and passengers immediately, safely, efficiently, and sustainably. Our technology will transport passengers on-demand and direct from origin to destination.

Logistics • Transportation
Our platform allows shippers to book and connect freight with a nearby truck in under a minute. They save time and receive optimal rates while enjoying a paperless process and access to real-time tracking.

NEXT provides world-class service to shippers and truckers alike. We're solving a trillion dollar puzzle and offer painless freight. Forbes included us on its 2019 Next Billion-Dollar Startups list, and we've been recognized as one of Built in LA's Best Small Companies to Work For and 50 Startups to Watch.