eCommerce, Company Outings, Redis, Mean gender pay gap below 10%
3 Companies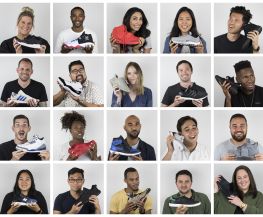 GOAT is the largest marketplace for buying and selling authentic sneakers. Established in 2015, the platform offers the largest selection of sneakers ranging from general releases to rare exclusives. Through its managed marketplace model, authentication service and buyer protection, GOAT is the most trusted option in the industry.

FIGS is a fashion-forward, medical apparel line that has reinvented the way healthcare professionals shop and dress. We are committed to creating scrubs that support the energy, function and aesthetic of the modern medical professional.

BloomNation is a platform that helps independent florist thrive in the world of e-commerce. We've built an entire eco-system that helps empower florists and levels the playing field against the large online brokers. Our mission is to empower these small businesses with the tool to gain and keep online customers.