Big Data Startups Los Angeles
List of Big Data startups in Los Angeles
110 Companies

Core Digital Media is a leader in online marketing and online consumer acquisition. Our websites LowerMyBills.com and ClassesUSA.com are fueled by an industry leading marketing platform which operates across a variety of financial and education markets working with more than 1000 unique partners.
---
Flexible Spending Account (FSA)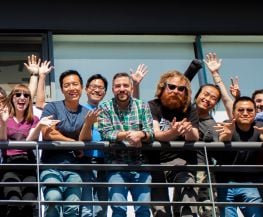 System1 was founded with a simple mission—use technology to make advertising better for consumers and advertisers. Beyond the search box. System1 fuses technology and science to identify & unlock consumer intent.
---
Flexible Spending Account (FSA)

Centerfield develops intelligent Big Data driven marketing and sales technology utilizing real time biddable media (RTB), automated call routing and customized scripting. Our proprietary platform, Dugout, combined with our 1500 person sales and retention center delivers new customers at scale to many of the leading brands worldwide.
---
Health Insurance Benefits
Big Data Jobs in Los Angeles