Media Measurement Platform VideoAmp Raises $275M at $1.4B Valuation
The company has grown its revenue 100 percent year over year for the last five years.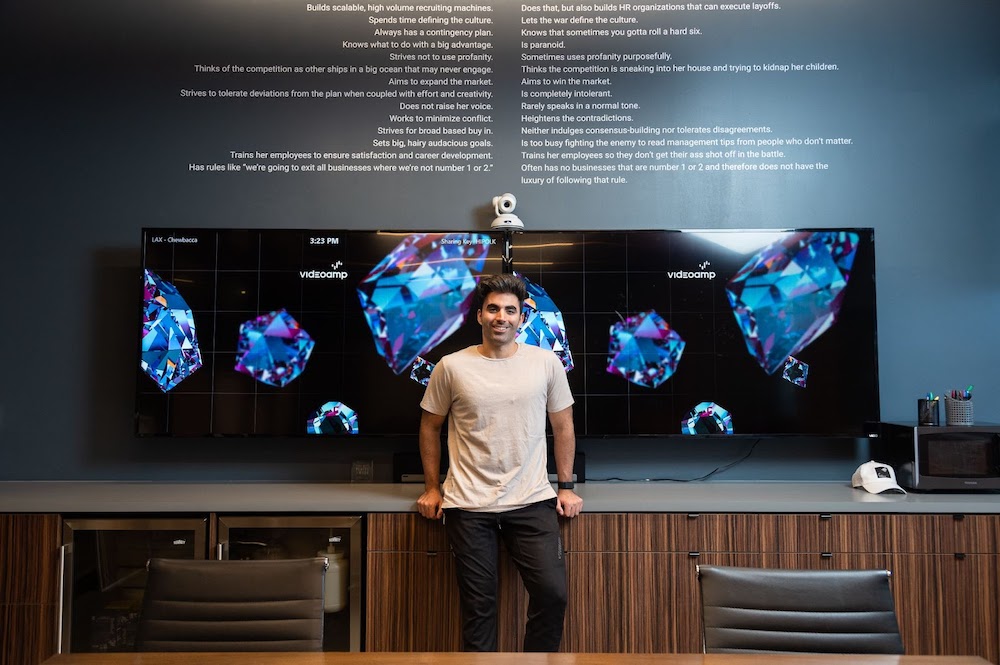 LA-based software company VideoAmp announced Thursday that it raised $275 million in a Series F round led by Spruce House Partnership. The massive raise sent the unicorn's valuation skyrocketing to a whopping $1.4 billion valuation. The latest number reflects a huge jump for the company which was last valued at $200 million following a $50 million raise back in 2019.
VideoAmp's software integrates into dozens of advertising systems to provide agencies with a unified view of any given audience. The media measurement platform achieves this by directly linking viewing data to an advertiser's sales. Armed with this information, advertisers can make sure you're not seeing the same commercial over and over again on Hulu, for example. 
Ultimately, the platform aims to provide advertisers with a media currency to transact against. Whereas legacy measurement solutions typically consist of small surveys, VideoAmp aims to arm advertisers with a more holistic, cross-platform view of content consumers. 
"We defined the mission of VideoAmp by believing we were just seeing the tip of the iceberg on how consumer entertainment would be changing," Ross McCray, the company's founder and CEO, said in a blog post. "We believed in a future where consumers could watch any content, on any device, at any time and that this experiential shift would usher in a new golden area of video entertainment with more premium content than ever before." 
The company has witnessed impressive growth since it took off in 2014, proving McCray right. VideoAmp has, on average, grown its revenue 100 percent year over year for the last five years, according to the company. 
"While the ability to consume content on any device at any time is great for the consumer, the legacy media measurement and currency systems powering these services are fragmented, riddled with complexity and inaccurate," McCray said in a statement. "These systems are providing an incomplete and siloed view of audiences and creating massive inefficiencies for the industry."
VideoAmp works with several major media companies including ViacomCBS and recently announced plans to team up with Facebook as an official attribution measurement partner. 
The company will use the additional funding to accelerate the rollout and adoption of its platform across television networks, streaming video and digital media platforms. VideoAmp also plans to "exponentially" grow its headcount by adding hundreds of new roles across its sales, engineering, data science and client success teams. 
The 175-person company nearly doubled the size of its team this year, VideoAmp's headcount now sits at around 300. The company is now hiring for hundreds of roles spanning multiple departments.
According to Crunchbase data, VideoAmp has raised $456.6 million in venture capital financing to date.
Additional investors D1 Capital Partners, Tiger Global and EPIQ Capital Group participated in the round, among others.