Day-J Raises $2.1M in Pre-Seed Funding, Launches Private Beta Waitlist
In addition to videos, text chat and one-on-one coaching sessions, the AI-driven app offers users location-based recommendations on where and what to eat.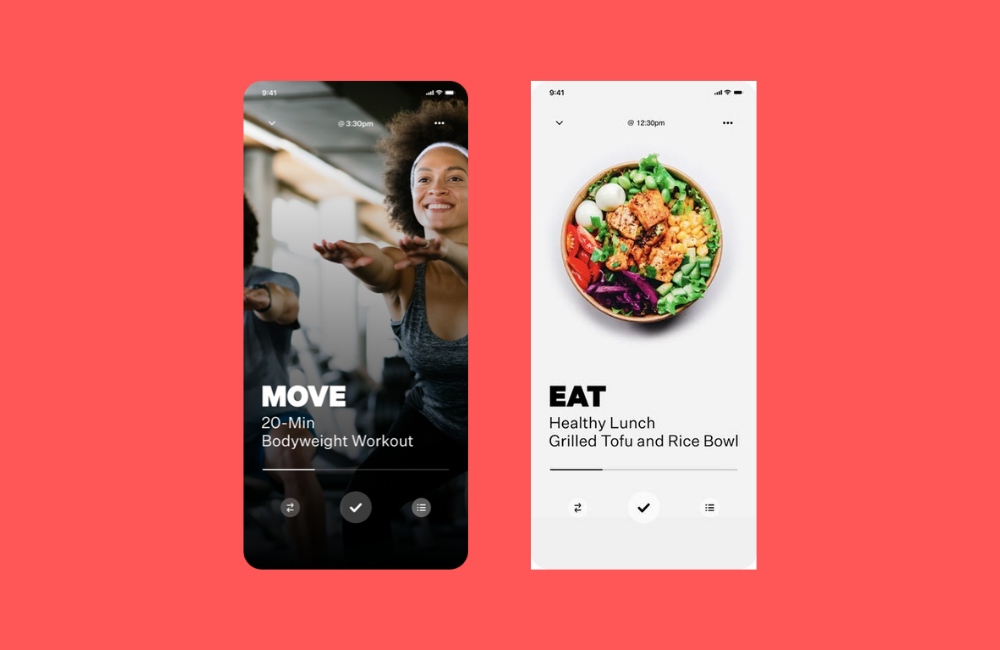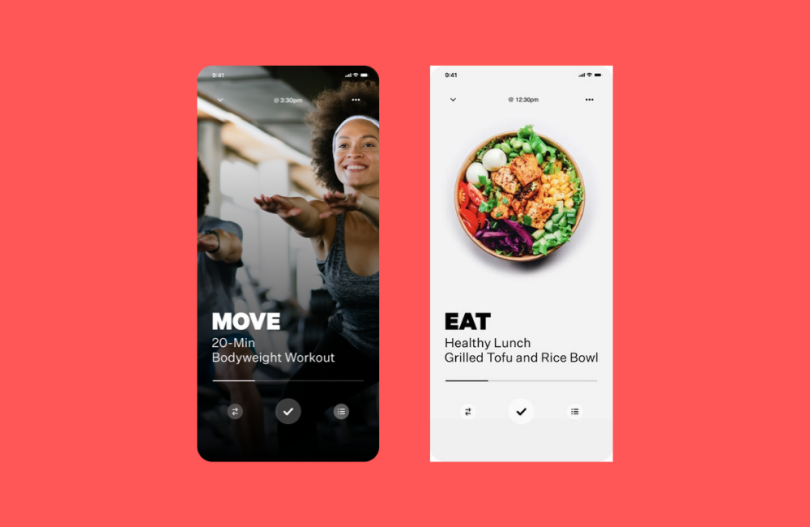 Imagine having a DJ curate your health and fitness regimen instead of your wedding playlist. That's the idea behind Day-J, an LA-based wellness app that announced the arrival of $2.1 million in pre-seed funding on Tuesday.
Day-J offers users one-on-one coaching with licensed nutritionists, trainers and mindset coaches. The platform's concierge service provides users with individually tailored "playlists" of recommendations to reinforce healthy habits throughout the day. 
Coaches on the platform can offer tips and feedback virtually via pre-recorded video content, text chat and one-on-one video sessions. The AI-driven app also offers recommendations on where and what to eat based on a user's location. If you're at home, the app can suggest recipes for you to try and if you're on the go, the app can provide you with restaurant recommendations.
"If the only thing near you is fast food, we might suggest something like Chick-fil-a, but provide you with the best choice at Chick-fil-a," Joe Perez, co-founder and CEO of Day-J, said in an interview with Built In. "The thing is we're not going to tell the world overnight, everybody has to eat Sweetgreen. For one, not everyone can afford it, so that's not realistic."
The app takes a 360-degree approach to health and wellness by covering four key areas: fitness, nutrition, mindset and recovery. 
"Nobody is doing that. Typically if I want to meditate, I have to open my Calm app, then if I want to get some guidance with running, I go to my Strava app, it's really fragmented," Perez continued. "Day-J is pulling it all together under one roof."
Moving forward, the company plans to launch an incentive program. So, for example, if you track your water intake on the app for a consecutive week, you may be eligible to win something like a Hydroflask. 
"It's kind of a cool thing from a gamification perspective," Perez said. "You're like, oh, I did this, and I got some free stuff, but the free stuff helps me be healthier, just like a game when you get power-ups."
Perez and co-founder Jeremy Rusnak have ample experience with building lifestyle brands, subscription-based gaming and gig economy-based companies. Some of them you may have heard of. Together the two have played pivotal roles in getting brands like Tastemade, Livestrong.com and TheDailyPlate off the ground.  
"Tastemade is similar to Day-J in that it's really bringing up people in their own areas, it's very global, and the content is very specific to each region, it's done in their language," Perez continued. "So we don't have this arrogance where we're just saying, hey, we're going to take American content and just export it all over the world."
Accessibility has been a top priority for Perez and his co-founder since the inception of Day-J. 
"A lot of times hardware ends up becoming a commodity," Perez said, in reference to companies like Peleton, Tempo and Tonal. "But honestly, the single mom in Atlanta with three kids might not be able to pay $300 for something like an Aura ring. So our whole thing is look, we're going to give you things that work for you, we're going to meet you where you're at." 
The waitlist for the app, currently operating in private beta, recently went live. Subscription plans start at a little under $10 per month.
The round included participation from Raine Ventures, Fuel Capital and Watertower Ventures.