Sometimes, you have to take a big leap in order to build the career you want. To help make sure you stick the landing, we've rounded up eight fast-growing Los Angeles tech companies that offer ample opportunities for career growth and are all on the hunt for top talent. Continue reading below to learn more about these companies, the awesome perks they offer and what makes them unique.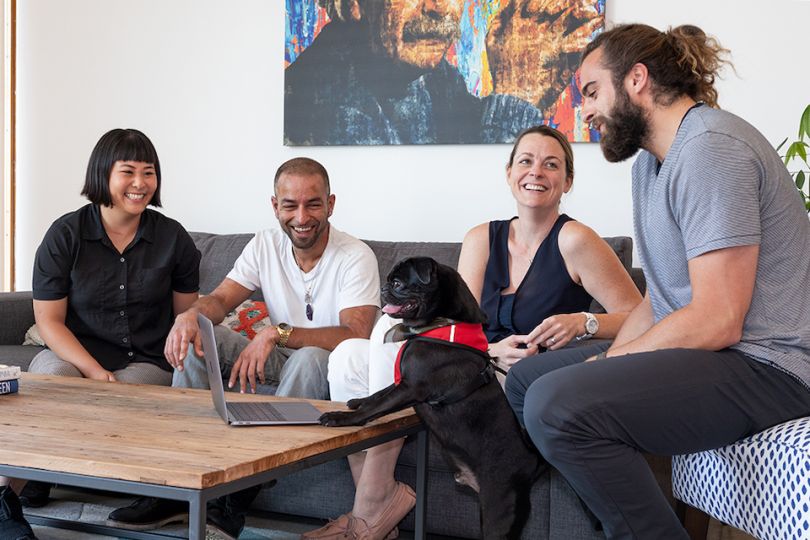 What they do: Sales, support and customer success teams use ringDNA's AI-powered sales engagement platform to improve their performance, drive increased sales opportunities and close more deals.
Their coolest perks: The RingDNA office is full of life, dog-friendly and features a full game room and stocked kitchen. You can also catch the team frequently enjoying life outside of the office, whether in the form of a happy hour or offsite activity.
What's one thing about your company that would surprise a lot of people?
"Believe it or not, RingDNA was actually born out of a Dreamforce hackathon," said CEO and founder Howard Brown. "To look back and see what we have accomplished since testing the concept with random audience members that day is really inspiring to me and the whole team. And now, with funding from Goldman Sachs and Kobe Bryant, the sky's the limit for what we can achieve!"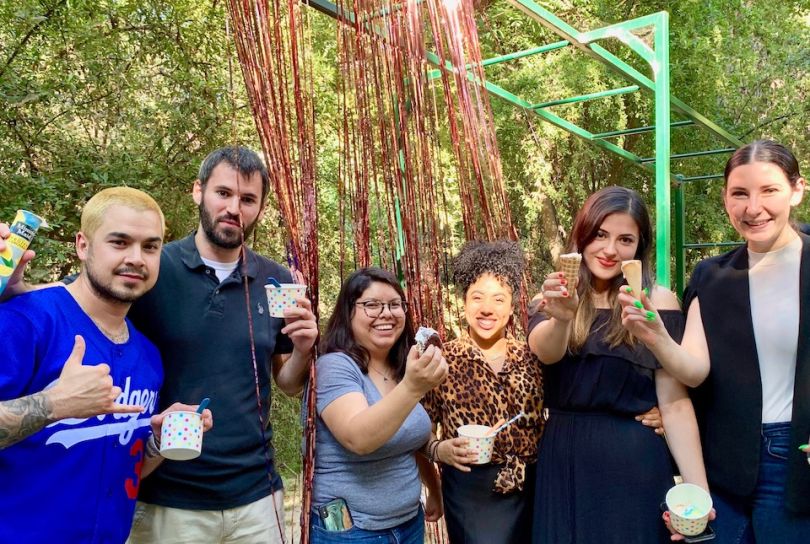 What they do: Golden Hippo is a digital marketing company that creates direct-to-consumer brands in partnership with health, wellness and beauty companies.
Their coolest perks: Team members don't have to worry about healthcare premiums as Golden Hippo completely covers the cost of health, dental and vision insurance. They also don't have to worry about getting hungry during the work day thanks to the fully stocked kitchen. Other standout perks include paid maternity leave, baby bonding leave and a collaborative monthly bonus program. 
What's one thing about your company that would surprise a lot of people?
"Here at Golden Hippo, employees have a voice and a direct impact," said Learning and Development Manager Claudia Corleto. "They're the drivers of our culture: from being the instructors of our workout classes to generating ideas for, and leading the execution of, company products. Any Hippo can participate in our company-wide discussions where new ideas are considered and implemented. The partners do a great job of including everyone's voice through anonymous suggestions read at our weekly company meetings. Hippos also answer surveys for the planning of company events and much more."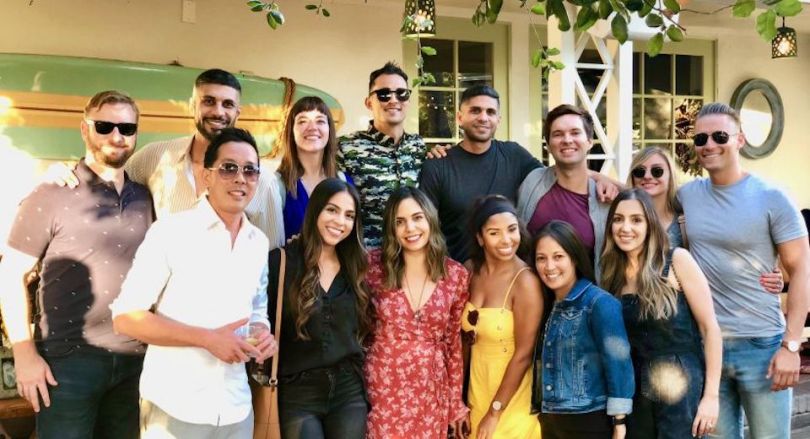 What they do: Medely connects medical professionals — like registered nurses and lab technicians — with healthcare facilities for both short-term and per-diem jobs. Its marketplace features over 3,000 healthcare facilities and enough medical professionals to fill a mid-size city (more on that below).
Their coolest perks: You can see the ocean from the balcony of Medely's Santa Monica office, which is located a mere two blocks from the beach and pier. 
What's one thing about your company that would surprise a lot of people?
"Medely employees are encouraged to be innovative, not just in the work being done for the platform, but in everything that they do throughout their workdays, said founder and CEO Waleed Nasr. "Employees here have an opportunity not only to make an impact on Medely's culture, but also on the company as a whole."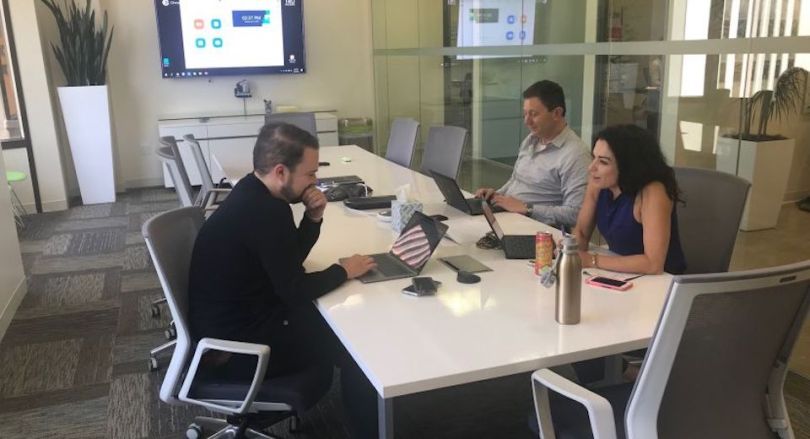 What they do: ChromaDex is a global nutraceutical company whose mission is to improve the way people age through research and the development of direct-to-consumer products.
Their coolest perks: When it comes to snacks, ChromaDex goes all out: We're talking prosciutto and organic apples and avocados, folks. In addition to top-tier snacks, the company's light-filled Westwood office also features free parking for employees and automatic standing desks.
What's one thing about your company that would surprise a lot of people?
"We are a unique fusion of groundbreaking science, tech and creative," said CTO Ben Shichman. "We're not just another company of technologists and marketers: We work alongside our scientists, chemists and PhDs for innovation on all fronts. While we're also a public company, we move fast like a startup. We have a culture of experimentation which means we get to tinker, break stuff, experiment with new ideas and try out new technologies."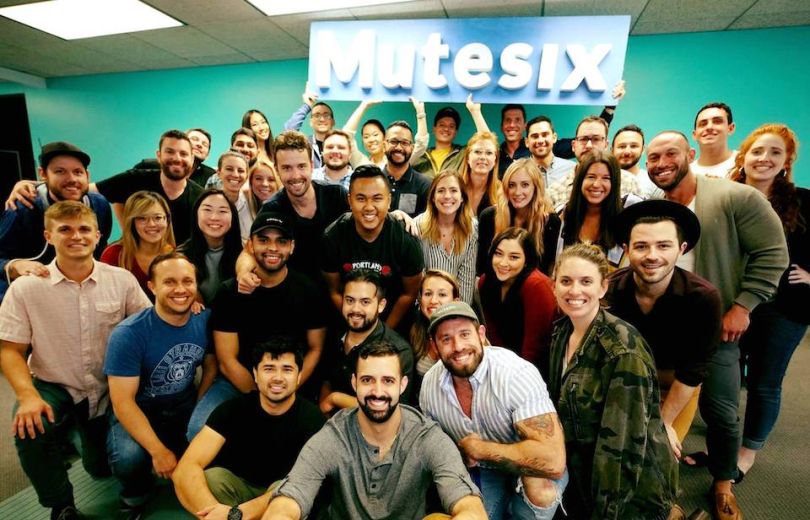 What they do: MuteSix is a data-driven full-funnel digital and creative studio whose clients include the Los Angeles Times, MeUndies and Allbirds.
Their coolest perks: MuteSix helps its team stay on top of the latest trends in tech and advertising with weekly lunch and learns. The office features an onsite gym, barbecue, hammocks, basketball court and is also visited daily by food trucks and weekly by a farmer's market.
What's one thing about your company that would surprise a lot of people?
"All employees have the flexibility of working remotely, whether it's from the comfort of their own home or the beach," said Head of Talent Acquisition Luis Tinajero.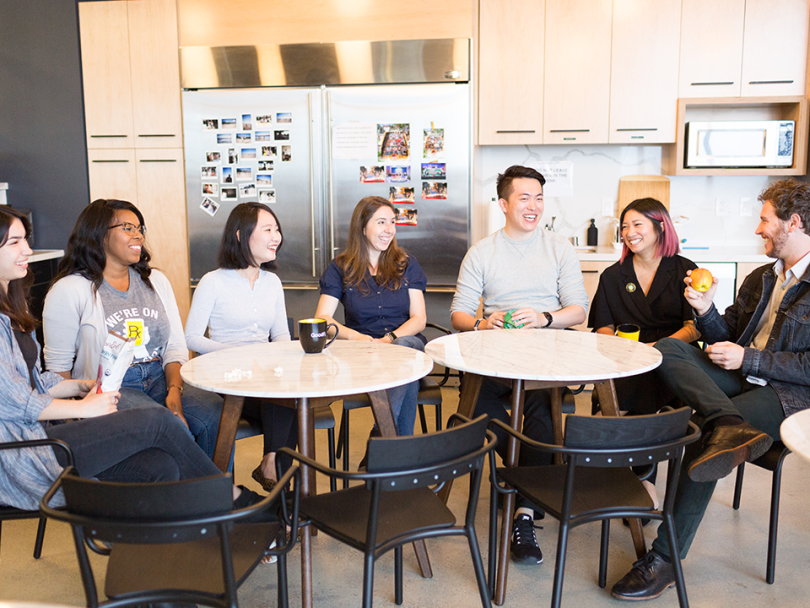 What they do: Consumers use GoodRx's app and website to save money on their prescription drugs. The company makes it easy to compare drug prices across pharmacies and discover savings opportunities, like pharmacy discount programs and manufacturer coupons.
Their coolest perks: GoodRx's Santa Monica dog-friendly office is just two blocks from the beach and features a kitchen stocked with healthy snacks and beverages. The office also hosts a weekly happy hour every Thursday and a company-wide game night every two months (the engineering team's game night is monthly). GoodRx also encourages employees to sharpen their skills — and develop new ones — by covering the costs for conferences, courses and educational books.
What's one thing about your company that would surprise a lot of people?
"GoodRx encourages transparency and collaboration with all-hands meetings led by our co-founders," said Winsal Yang, marketing manager. "Each team provides a high-level update on recent accomplishments, what's in progress and ideas in the pipeline. There are also deep dives to explore interesting projects in progress. These meetings keep everyone informed and inspire cross-team collaboration."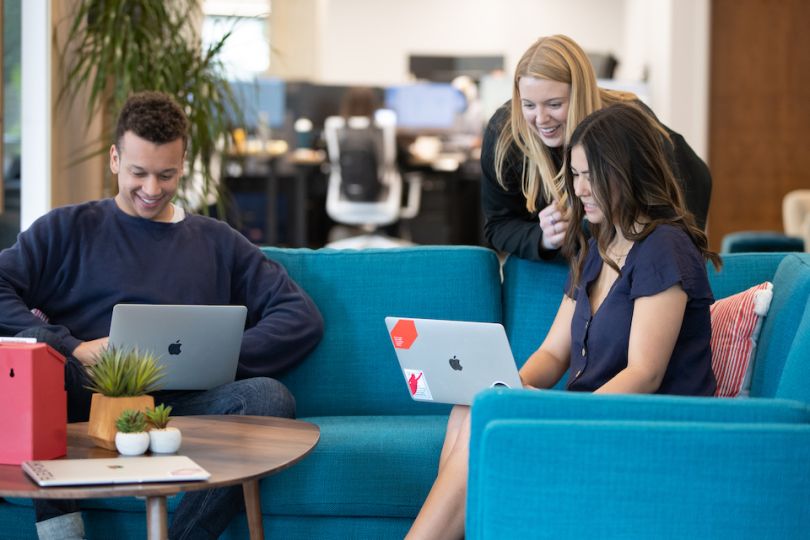 What they do: Flexport is a freight-forwarding and logistics company whose cloud-based platform is used by organizations around the world to arrange and track shipments.
Their coolest perks: Each week, team members are paired up and encouraged to get to know each other by talking about anything in their lives but work. In addition to placing a high value on camaraderie, Flexport also values transparency and operates a Slack channel where employees can ask executives questions, which are all answered publicly within one week. The company also offers port tours, but you need to reserve a spot in advance as they're typically booked to capacity.
What's one thing about your company that would surprise a lot of people?
"The contagious commitment and passion for our mission," said Director of Account Management and Operations Andrew Mintz. "Between our continued high-growth rate and $1 billion fundraise earlier this year, it's an incredibly exciting time to work at Flexport. The opportunities are endless!"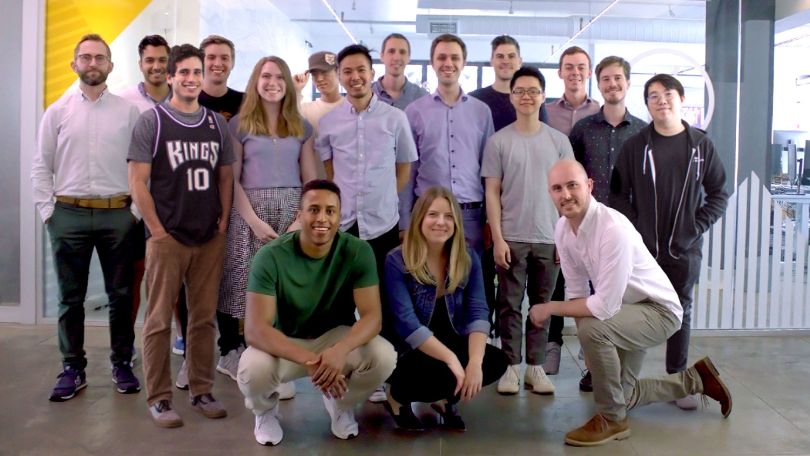 What they do: Smarkets is a fintech company whose proprietary betting exchange enables users to wager on sports, politics and current events.
Their coolest perks: Smarkets makes it easier for team members to strike a solid work-life balance by offering unlimited PTO. The company also makes it easier for employees to bond, both at the office and outside of it, by offering catered lunch daily and throwing end-of-month parties. We also have it on good authority that there are occasionally dogs in the office.
What's one thing about your company that would surprise a lot of people?
"At the end of every month, we have a party with the whole office," said Software Engineer Casey Klecan. "It starts with a handful of presentations about important projects we've been working on, and then we make our way over to someplace fun. We've played skee-ball, had a ping-pong tournament, gone bowling and gotten drinks at a variety of downtown LA bars. It's a great way to recognize the hard work that goes on here — plus, it's always fun to socialize with the team and our guests."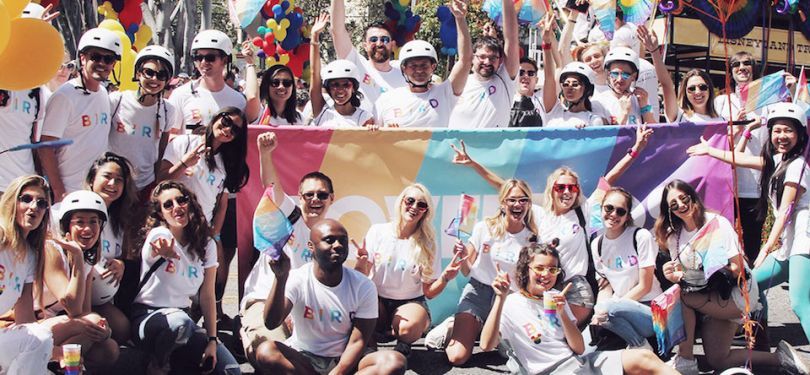 What they do: Bird's fleet of dockless electric scooters are designed to help cities around the world reduce pollution, gridlock and solve last-mile transportation problems in a fun way.
Their coolest perks: Bird offers ride credits to all of its employees, which can be used in any one of the over 100 cities the company operates in. Because safety comes first, all employees are also given a helmet of their choice.
What's one thing about your company that would surprise a lot of people?
"The culture is incredibly friendly, welcoming and we value humility," said Software Engineer Tim Brandt. "I was pleased to find a very reasonable work-life balance, and I also absolutely love Bird's mission. We are all really passionate about providing sustainable, innovative solutions to help solve our transportation issues. The environment at Bird is very inclusive and all ideas are welcome as we tackle these challenges. It's a fantastic and inspiring place to work."