With temperatures on the rise and summer just a few weeks away, tech companies all over Southern California continue the search for the most talented professionals to join their teams. Here are six companies hiring right now.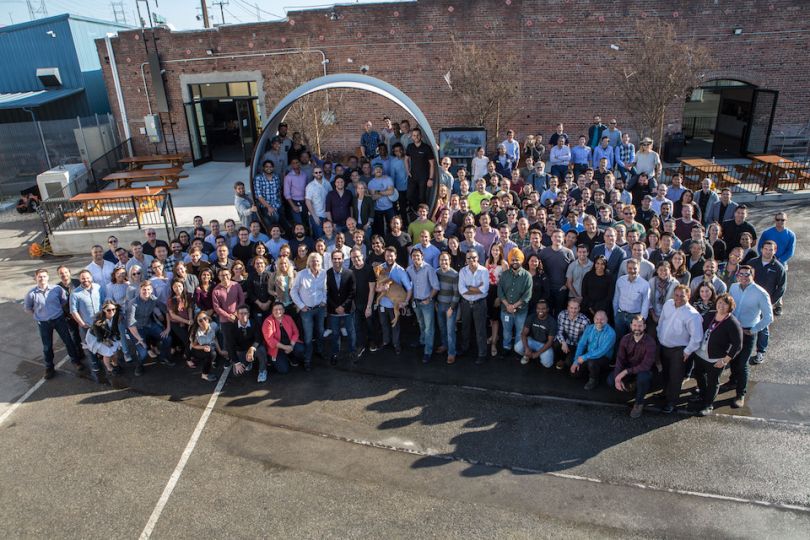 Since launching in 2014, Hyperloop One has raised over $220 million, added Virgin's Richard Branson as chairman and successfully tested its revolutionary Hyperloop technology on several occasions.
Headquarters: 2159 Bay Street, Los Angeles, CA 90021
The perks: Health, dental and vision coverage, pre-IPO stock options, free catered lunches and snacks, dog friendly, flexible schedules, unlimited vacation, generous paid maternity and paternity leave.
Who they're looking for: "We look for talented, scrappy people who aren't afraid to take on the challenge of delivering world-changing technology that may very well outlive them." — Jonathan Cole, head of DevOps
Tech toolbox: "We are a cloud-agnostic organization that is building the software platform to run Hyperloops around the world. We have focused on building a microservice architecture, allowing services to be written with the best tool for the job. Currently, our front-end technologies of choice are React/Redux in TypeScript. We have services written in GoLang, C# (.net core), C/C++ and Python. PostgreSQL is our database of choice and we use Kafka for data streaming. Our operational platform is built on Kubernetes for scheduling and a number of other tools for our service mesh, such as Docker, Nginx, Prometheus, Istio and Envoy. Our CI/CD pipeline consists of Jenkins, Artifactory, Spinnaker and Terraform." — Hyperloop One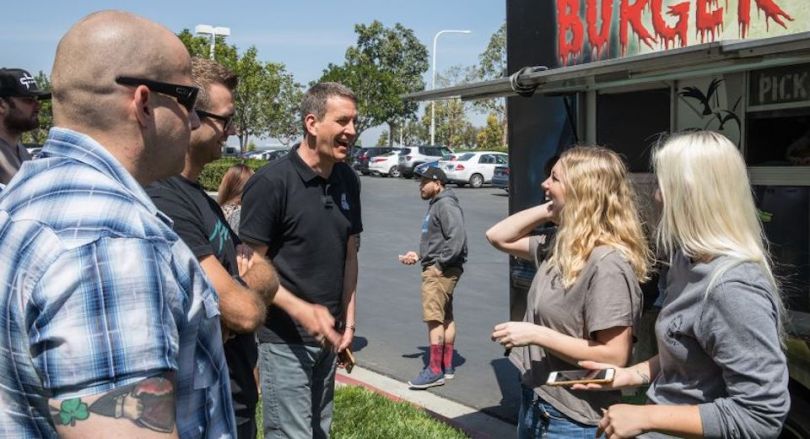 Founded a full decade before recreational cannabis use in the state of California was legalized, Weedmaps may well be one of the country's very first marijuana technology and media companies.
Headquarters: 41 Discovery Drive, Irvine
The perks: Fully-covered medical, dental and vision for employee and dependents, 401(k) with employer matching (50 percent match up to 6 percent of employee contribution), three weeks of PTO, accident insurance, flexible spending accounts and daily catered lunches.
Who they're looking for: "We are looking for people who can add value, determination and grit to our growing team. We are growing in literally every area of our business and we will not be slowing down any time soon. If you are looking for a challenge in a market that provides massive opportunity, then Weedmaps is where you should take the next step in your career." — Cory Eustice, director of talent
Tech toolbox: "Our tech stack is composed of multiple web and native client applications on top of a service-oriented architecture built with Elixir and Ruby. Our data layer is a combination of Aurora/PostgreSQL, ElasticSearch and GraphQl, and our client apps are built with modern tooling and languages like as NextJS/React/ESNext, Swift and Kotlin. We've leveraged abstractions on top of Amazon AWS for our infrastructure with Docker, Rancher and a host of others." — Weedmaps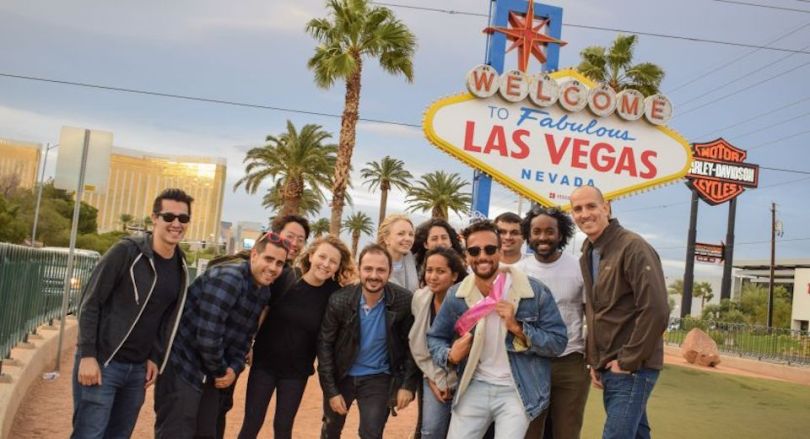 Earny is an e-commerce and fintech startup that helps consumers get money back on purchases after product prices drop post-sale.
Headquarters: 1728 Olympic Boulevard, Santa Monica
The perks: Medical, dental and vision insurance, healthcare and dependent daycare FSA, PTO, commuter benefits, catered lunches twice a week and a fully-stocked kitchen.
Who they're looking for: "We're looking for methodical and determined engineers looking to make a tangible impact. Our team favors those having a high level of commitment to the team, along with a sincere sense of empathy for our customers." — Anthony Metzidis, director of engineering
Tech toolbox: "Our platform is built entirely with NodeJS and TypeScript. We leverage Docker to enable hybrid cloud using services in AWS, GCP and Azure. Our microservice stack includes SQL, NoSQL and queue-based backends. We've built one of the world's largest crawlers with Puppeteer and PhantomJS. Our apps use Angular 6 for web, Swift on iOS and Java on Android." — Earny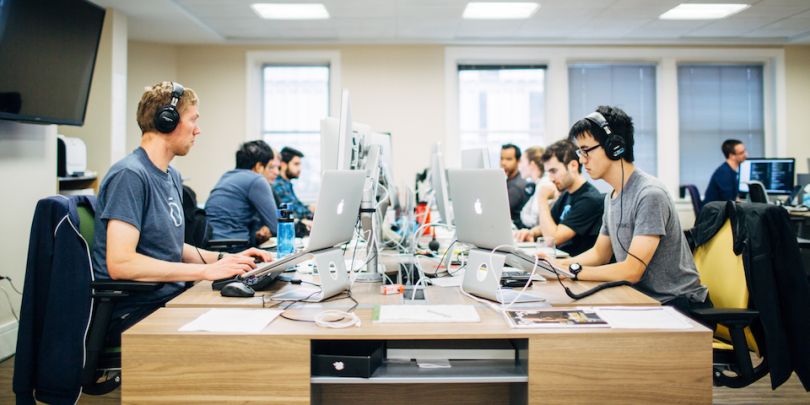 Headquartered in Massachusetts with an LA office in the beautiful Pacific Palisades, Kensho offers analytics tools that combine natural language search, graphical user interfaces and secure cloud computing.
LA headquarters: 17383 Sunset Boulevard, Pacific Palisades
The perks: Medical, dental, and vision insurance with 100 percent premium covered; unlimited vacation; paid parental leave; 401(k) plan with employer match; paid gym membership; discounted pet insurance and a pet-friendly office; charitable gift matching; $500 toward wellness programs and ocean views.
Who they're looking for: "At Kensho, we pride ourselves in having a community of employees who come from all different disciplines and backgrounds and who fill a wide array of intellectually challenging roles. We look for people who are smart but humble and enjoy working in a collaborative environment." — Toph Tucker, software engineer and Whitney Melford, product manager
Tech toolbox: "We maintain a flexible system and aren't afraid to push boundaries. On the front-end, we moved from Backbone to Angular and now operate on React. We use Python in most cases on the back-end, but also R and Golang when the job calls for it. We invent visualization frameworks (Orama), graph infrastructure (write-ahead-log), time series database (TSDB), and orchestration frameworks (Chief, Gbin, Inenv). Currently, Python is the language of data." — Kensho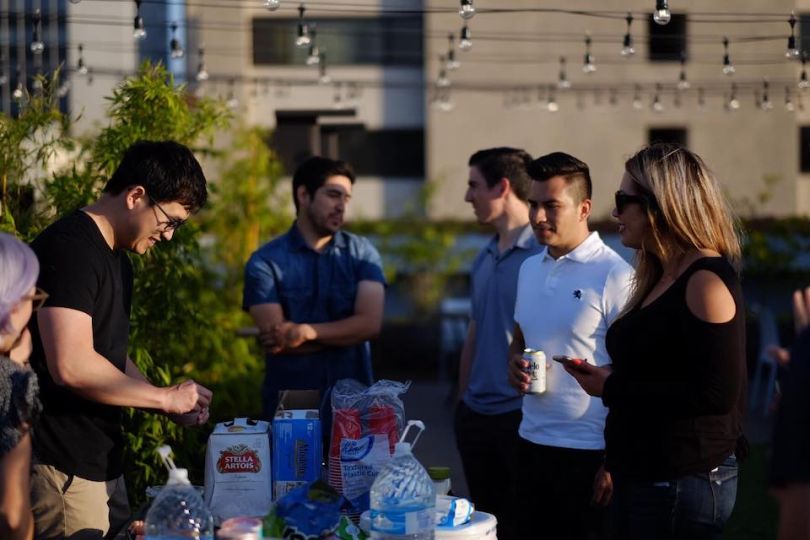 Koreatown-based 82 Labs is the maker of Morning Recovery, a hangover cure elixir developed by Tesla veteran Sisun Lee prior to relocating to Southern California.
Headquarters: 3530 Wilshire Boulevard, Koreatown
The perks: Unlimited PTO; medical, dental and vision plans; flexible spending accounts and commuter benefits.
Who they're looking for: "What we look for is ownership mentality, a strong sense of accountability and the resourcefulness to get things done. I look for people who are inherently curious and have an insatiable appetite for learning. I find these people often have hidden powers and add a lot to company culture." — Sisun Lee, founder and CEO
Tech toolbox: "Our technology stack is built around the Shopify platform, which we optimize to provide a customized experience for customers. The Liquid language — created by Shopify and written in Ruby — allows us to create and experiment with new dynamic experiences on our storefront. Additionally, we use Python for API integration and to load data onto our database (MySQL). Python and Google Apps Script (lightweight JavaScript) are also used for our automation efforts. Other packages within Python such as Pandas are used for statistical modeling and data analysis." — 82 Labs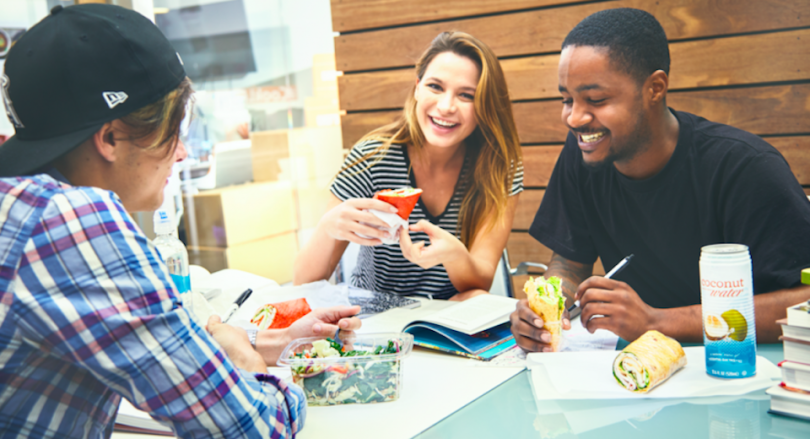 El Segundo-based Chef'd offers a non-subscription meal kit service that boasts personalized recommendations depending on an individual user's tastes.
Headquarters: 291 Coral Circle, El Segundo
The perks: Competitive salary, equity options, full medical benefits, 401(k) and discounted meal kits.
Who they're looking for: "The amount of different things we accomplish at Chef'd is mind-blowing. When it comes to food, the ideas are endless, and it's easy to become passionate about them instantly. We go after almost all of them, so we need smart, resourceful team players who thrive on fitting all of the pieces together." — Josh Evans, chief revenue officer
Tech toolbox: "Our tech stack is entirely micro-serviced, so each team has the authority to make smart technology decisions. Currently, the company's web back-end is Python and Flask, its front-end web is Javascript with React, and iOS and Android apps are JavaScript with React-Native. The actual exchange is written in Erlang, though it is being converted to C++. Each microservice links up to a variety of infrastructures and other services like PostgreSQL, Riak, Cassandra, RabbitMQ, Redis, ElasticSearch and more." — Chef'd