With the speed at which tech companies scale, finding the perfect fit for a given team is crucial. Ideally, a candidate brings a level of experience and skill to the table that will benefit the entire team but finding someone that is a strong culture fit is equally important.
Built In LA spoke to three local tech companies about how the collaboration style of their engineer teams dictates what they look for in candidates.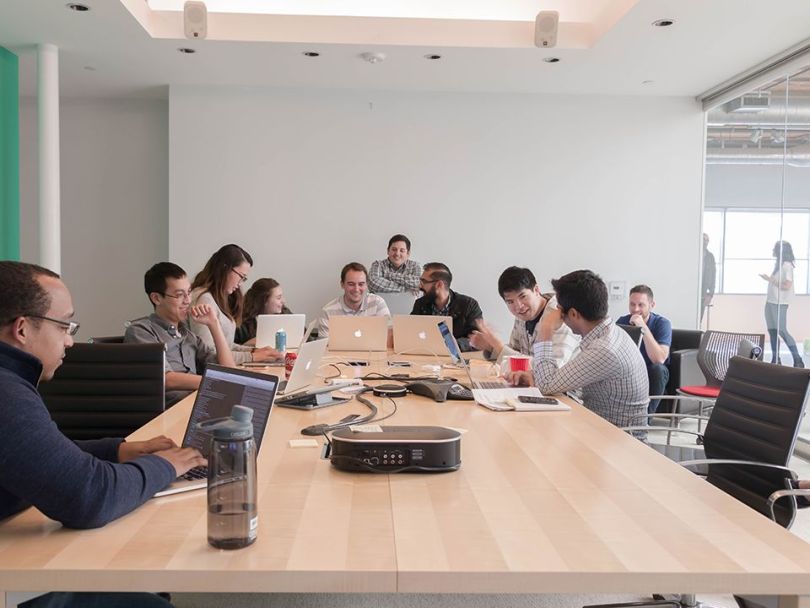 Santa Monica-based PatientPop features an organizational structure designed to keep team members engaged at all times while presenting new chances to grow as a professional. According to CTO Christophe Louvion, this non-hierarchical structure, combined with the company's emphasis on a specific outcomes-focused framework, offers employees opportunities to improve their abilities, take on new and interesting projects, and lead one another, regardless of their title or seniority.
What is it like to be a member of PatientPop's engineering team?
We start with a simple idea: to respond quickly to challenges and opportunities. We adopted a flat structure inspired by Holacracy but ours has no managers. Instead, we organize ourselves into autonomous teams responsible for delivering specific outcomes end-to-end, empowered to make important decisions. This promotes a very strong bias for action, in which changing projects for individuals is frequent, aligning people to company needs based on their skills and personal interests.
We operate company-wide within the objectives and key results (OKR) framework, which transparently defines and tracks objectives and their outcomes while clearly defining people's roles. In the absence of managers, we have a process to update the organization when we identify gaps or new activities to be fulfilled. In a way, we refactor the organization like we refactor code: all of the time.
What are some fun traditions your team enjoys?
Following the OKR rhythm, the full team goes off-site two days a quarter. The first day, we plan the key technology initiatives we want to implement next. The second day, we play sports like broomball or archery tag and then have a group dinner.
We also enjoy "Friday Salsa". One of our engineers brings in gallons of homemade hot salsa, and it's a fantastic way to close the week.
How does the team collaborate?
With nearly 300 people in the company, we still manage to have full competency and independent teams. They include the usual agile roles — product manager, designers, developers — but also anyone needed for a successful outcome: customer success, business development, marketing, etc.
Collaboration through the full lifecycle of projects across functions helps us deliver product enhancement faster. Our teams focus on epic delivery and don't need to synchronize integrations with others. Many opt for dropping standard agile pillars — like sprints — and take actual value delivered as their cadence. Team members can be lead on one project, and an individual contributor on another. Since we don't use titles internally, the relationship between people is of respect and trust; very different from the usual command and control present in a hierarchical structure.
What sort of qualifications does the right PatientPop applicant possess?
From a technology standpoint, we're currently looking for people with diverse expertise — experience with domain driven design, event sourcing, microservices or Kafka, for instance.
More importantly, people that do really well at PatientPop are driven to learn, comfortable taking on different roles at different times, excited by solving business problems, and collaborate generously — without ego — across the whole organization.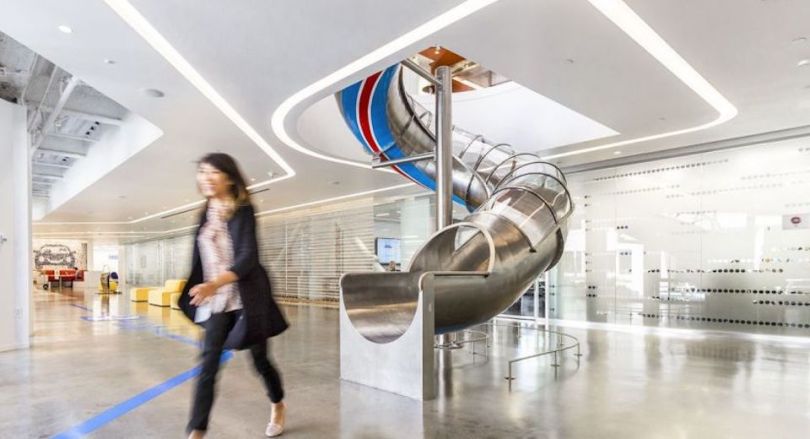 Santa Monica-based Edmunds didn't start out as a tech company. Despite this, 62 years after launching as a car catalog publisher, the company's new, tech-focused approach has allowed Edmunds to maintain a competitive edge and create a unique team environment simultaneously. We recently caught up with several members from the Edmunds engineering team.
What is it like to be a member of Edmunds' engineering team?
Denise Ngai, technical lead: This is not your average corporate office. Everyone is friendly and welcoming, and while we're here to get work done, not everything is all business. People here understand the importance of human relationships.
How does Edmunds help its employees grow professionally?
Carlos Macasaet, director, digital futures engineering: I have grown more here than I did at any other company. I am fortunate to have had the opportunity to move between several teams, and each time, it challenged me to pick up new skills. We have a culture of continuous learning, and in my time with the company, I have participated in study groups to learn skills such as programming language theory, machine learning and iOS development.
What sort of qualifications does the right Edmunds applicant possess?
Devin Dawson, executive director, software engineering: The perfect candidate has equal parts technical skills and drive. The challenges we face demand a strong command of many technologies, flexible process selection, relentless execution and continuous refinement.  
But that's not enough. The perfect candidate also brings a commitment to their team, healthy and fearless communication practices, and an ability to influence outcomes through data and persuasion. The challenges faced are bigger than any single engineer, often have many competing solutions and we need a committed team effort to win.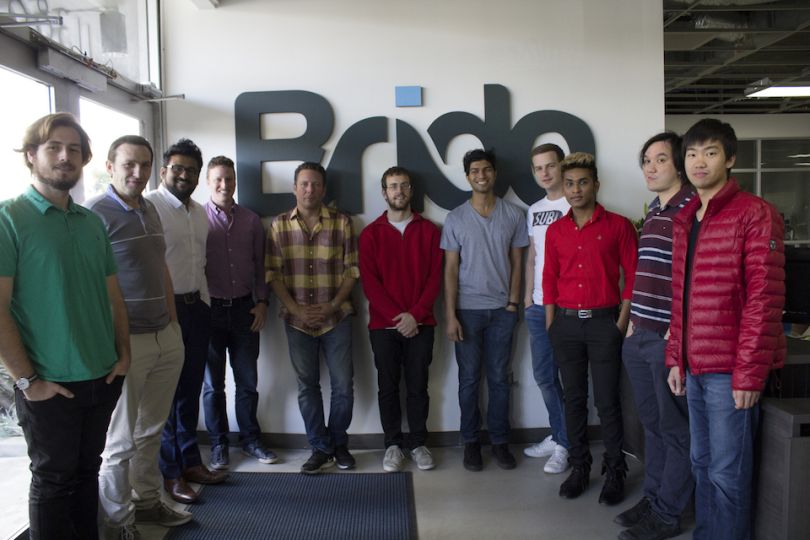 Bridg, a software startup that uses artificial intelligence and big data to help restaurants and retailers identify their customers, had a big 2017, locking down $11 million in funding with an eye toward expanding its engineering team in 2018. That time has come, and while the company looks to further expand its engineering staff, the team decided to showcase their teamwork by collectively answering our questions.
What is it like being a member of Bridg's engineering team?
You get to work with an innovative team while learning and working on advanced technologies and instilling software engineering best practices.
What are some fun traditions the team enjoys?
Aside from the monthly and quarterly company outings, the engineering team has a weekly internal happy hour.
How does the team collaborate?
We work on our projects in an open environment, which helps facilitate easy communication. We're very much transparency-oriented, reflected by the weekly all-hands meeting, so everyone in the company understands which projects we're working on together and we can receive feedback from all departments.
What sort of qualifications does the right Bridg applicant possess?
The ideal qualities of an engineering applicant are self-motivation, a high sense of ownership, as well as a desire and eagerness to learn and grow with advanced tech. Of course, you have to be a team player, as well.