It's never a bad time to look for a job in tech, especially in a city with a thriving ecosystem like LA's. Whether you're looking to take the next step in your career or to land your first job in the industry, these fast-growing companies would love to take a look at your resume.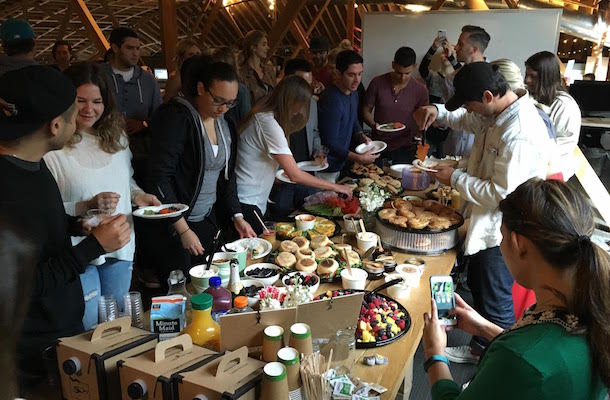 Headquarters: Culver City
Founded: May 1, 2009
What they do: One of a number of companies putting LA on the map as an adtech powerhouse, SteelHouse has developed a marketing platform designed to help businesses operate at the highest level. 
The perks: $2,000 vacation stipend; $500 toward your Acorns account; a fully stocked kitchen with occasional food trucks and outdoor barbecues; a brand new computer (which is yours to keep after six months); a dog run; two offices in Culver City with bikes to ride in-between; weekly workout classes; a 401(k) program; Dental, vision, medical and life full coverage; a custom, in-office brewery and more.
The pitch: "I'm looking for people who are passionate about sales and technology," said sales manager Willy Green. "People who are demanding of me, our company, are looking to be vocal and make an impact in their next role."
What the employees love: "On our team, it's definitely the work hard, play harder environment," said Miles LeFever, strategic partner. "Our technology is the best in the industry, so I love jumping on the phone and educating our clients.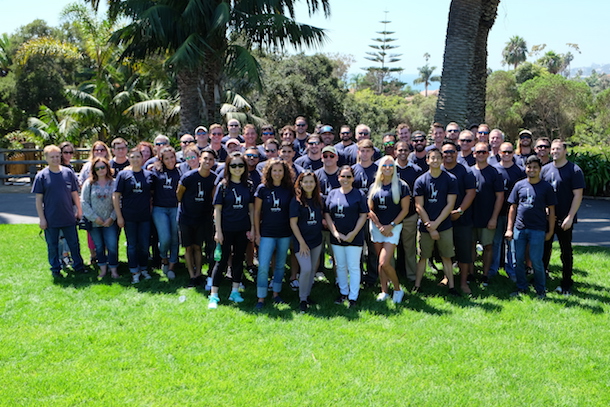 Headquarters: Santa Barbara, CA
Founded: 2005
What they do: For all the e-commerce brands thriving in LA, there's one just a little further north that provides the tools necessary to help them keep business booming. Located in beautiful Santa Barbara, FastSpring provides a cloud-based e-commerce and subscription platform for digital content.
The perks: Commuter benefits, Apple Store discounts, Aetna Medical and dental, a flexible spending account, an employee assistance and work-life program, 401(k) deferred compensation plan, flexible paid time off and 10 paid holidays annually, paid parental leave and more.
The pitch: "FastSpring is looking for talented individuals with a willingness to learn and grow in an exciting, high growth company," said CEO Chris Lueck.
What the employees love: "I've been with the company for three years," said Kyryl Bystriakov, Senior Product Manager. "It's doubled in size and has been a tremendous ride. Experimentation is encouraged and failure is not dwelled upon."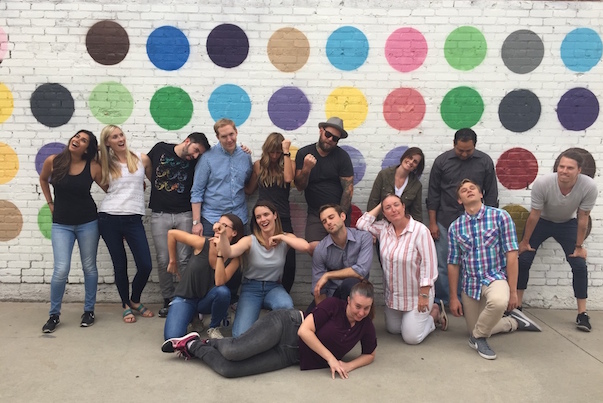 Headquarters: Santa Monica, CA
Launched: 2014 
What they do: Inspire is changing the way consumers adopt and implement clean energy into their homes. The company offers subscribers a way to seamlessly combine personalized clean energy with state-of-the-art smart devices to help homes function at a higher level while leaving a positive impact on the environment.
The perks: A mission-driven culture, flexible time off, in-office yoga classes, company-wide happy hours, departmental off-sites, flexible work hours, a dog-friendly work environment and a generous employee referral program.
The pitch: "Our culture is deeply connected to our mission of creating a brighter energy future," said Liz Ludwig, chief marketing and product officer. "The process of building something entirely new requires an infusion of backgrounds, experiences and ideas. We call ourselves 'Avengers,' and that means we're always looking for the problem-solvers, risk-takers and creative thinkers. The best team members are committed to excellence, and motivated by creating a better world."
What the employees love: "Inspire is a rare breed in that it combines a social mission with a scalable business model," said Chris Brereton, senior product manager. "It's exciting to take on such a huge challenge with an incredibly talented team. We're all committed to making a positive change in our world, using business as the initiator."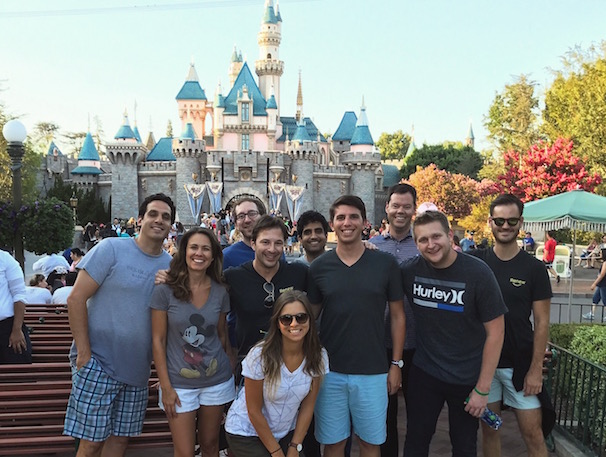 Headquarters: 1509 Abbot Kinney Blvd. (i.e. Venice)
Founded: 2016
What they do: With an impressive group of seed investors (including Uber co-founder Garrett Camp), Renew is using technology to help baby boomers manage their wealth and health and transition into retirement gracefully.
The perks: A competitive salary, comprehensive benefits, 401(k), equity packages, a free bike share program, weekly lunches, a rooftop deck and plenty of opportunity for growth.
The pitch: "We're looking for top engineers who not only have strong academic backgrounds and work experience, but are also eager to tackle tough engineering challenges," said co-founder and CTO Tony DeGangi. "We want passionate, driven people who learn quickly and thrive in a fast-moving startup environment."
What the employees love: "I love that we're working to solve problems that have a meaningful impact on peoples' lives," said Dawn Williamson, head of product. "It's also an exciting chance to break new ground in a market that's been underserved by the startup community."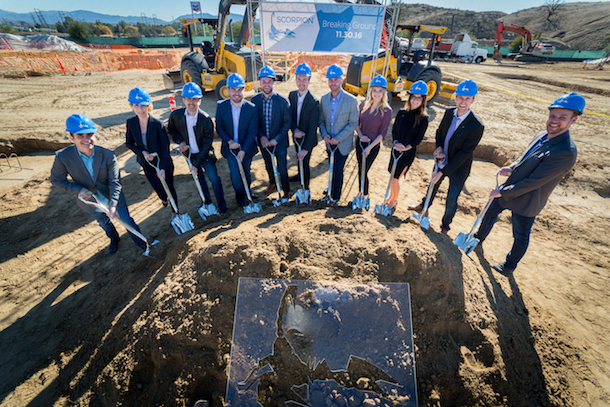 Headquarters: Valencia
Founded: 2001
What they do: The pride of Valencia, Scorpion has been around for more than 15 years, and while employees of the full-service internet marketing company must enjoy the company's close proximity to Six Flags Magic Mountain, it's gotta be nice going against traffic every day, too. 
The perks: Company-paid mobile phone and monthly service, medical benefits, company-sponsored traditional, Roth 401(k), bonuses and games to hit stretch goals, an abundance of awesome snacks, career growth, skills training and flexibility.
The pitch: "Over the years, Scorpion's organic culture has cultivated and created an unstoppable energy that has been a major factor in our company's rapid growth to over 500 employees and standing as one of the best places for millennials to work," said VP of people operations Raphael Paris. "We always search for the most qualified candidates that will, of course, be an asset to our team, but just as importantly, a positive impact on Scorpion's culture and core values."
What the employees love: "With Scorpion, I'm part of something greater, that not only challenges me, but provides plenty of variety and opportunity to grow," said Jessica Badger, office manager. "I never get bored, and I love working with a team where we call ourselves a 'family.'"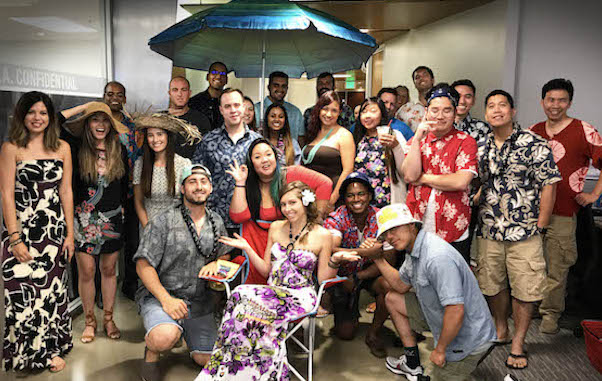 Headquarters: El Segundo
Founded: 2010
What they do: El Segundo adtech startup Nativo helps advertisers and publishers scale, automate and measure native ads. Since launching in 2010, the company has raised more than $30 million in funding and now boasts five offices and two continents, with 169 employees in its LA headquarters alone. 
The perks: Medical, dental and vision benefits, employer-matched 401(k), stock options, unlimited vacation, catered lunches, seasonal festivities, company-hosted happy hours and team bonding events.
The pitch: "When my team is looking for a new data scientist or big data engineer, not only do we check the candidate's level of understanding of subjects, but we also look into their problem-solving skills and ability to think outside-the-box," said Dony Ang, a big data science director with the company.
What the employees love: "The thing I love most about working at Nativo is that everyone here embodies the company's values," said Michele Lee, lead QA engineer. "Nativo has strong leaders that cultivate an amazing learning environment. I've learned as a mentee and now have the opportunity to teach as a mentor. I love the growth here!"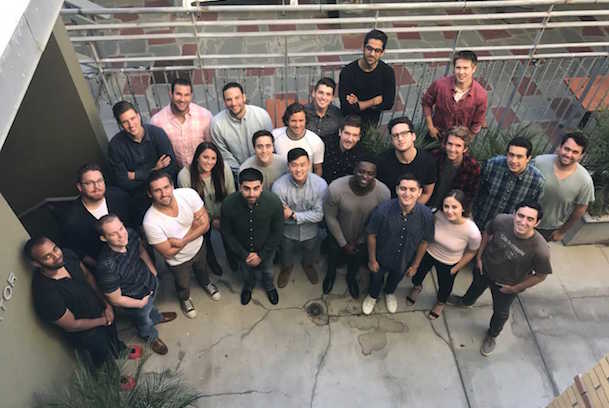 Headquarters: 1207 4th St, Santa Monica, CA 90401, Suite 300
Founded: Founded in 2007, Commercially active in 2012
What they do: PatSnap's proprietary technology is used by businesses to search and analyze documents, unlocking vital data to help companies thrive.
The perks: Uncapped commission structure, healthcare benefits, 401(k) match, a generous vacation plan and monthly/quarterly incentives
The pitch: "As we are a startup in hyper-growth mode, we have a high pressure and high reward culture," said Amir Achourie, head of sales for their U.S. division. "Our sales team is hungry, passionate and ambitious. Each team member is driven by individual goals, whether it be financial or career growth, and PatSnap makes sure to understand and align itself with each goal so as to ensure the team and company grow together. We are currently looking for sales development representatives and stellar senior account executives. Join us as we build a wonderful culture in our new LA office and celebrate big wins globally throughout the company." 
What the employees love: "I absolutely love working at PatSnap. We are building something very special here and I am reminded of that every day when I hear feedback from our prospects and clients," said senior account executive Katie Pawlowski. "As a market leader in IP & Innovation, we have the infrastructure in place to support Fortune 500 companies while growing our first ever US location. Since inception in Santa Monica, we have worked together as a team to exceed our goals which has created a winning culture. Lucky to be part of this unique opportunity and the PatSnap family!"
What they do: Tech meets mid-century modern furniture in the heart of Los Angeles County at the Joybird headquarters. Founded in 2014, the e-commerce brand offers a number of home furnishings designed to meet the demands of consumers with unique tastes.
Headquarters: Commerce, CA
Founded: 2014
The perks: A competitive salary, a business that trusts and embraces tech, health benefits, 401(k) plan, ample paid time off, a fully stocked pantry with your choice of snacks and drinks and furniture discounts (for friends and family too).
The pitch: "The most successful people at Joybird connect with our mission, are customer-centric and have a passion beyond purely financial motives," said co-founder Alex Del Toro. "We look for people who display the eagerness to learn, grit and resourcefulness it takes to drive our business forward."
What the employees love: "I love working at Joybird mainly because of the company culture," said Danny Ramirez, customer experience lead. "We all work hard as a team, yet are given freedom to be ourselves and feel relaxed. You don't dread coming to work here because it's like a second home and you're surrounded by people you can consider friends.