The age old notion that things slow down in the summer is getting challenged thanks to a flurry of tech fundings, product news and company launches. This week, four Southern California tech startups collectively raised $41 million. Check out who got paid.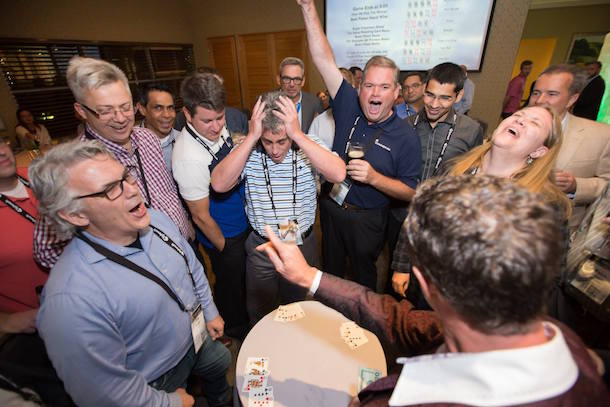 Laguna Hills-based Ephesoft, a startup that develops document capture and analytics solutions, announced the closing of a $15 million Series A this week. The company plans to use the capital to accelerate product development, expand operations, market presence and sales channels.
Founded in 2010, the company's software uses machine learning to capture, extract and analyze unstructured content, something we all wish we had invested in come tax season.
The round was led by Utah-based Mercato Partners. In addition to the funding announcement, Joe Kaiser of Mercato will also join Ephesoft's board of directors.
"Mercato's investment will help Ephesoft realize its vision of liberating meaning through machine learning technology," said founder Ike Kavas in a statement. "We view Mercato as a long-term strategic partner, and we appreciate their experience in helping visionary technology companies accelerate and manage growth. This funding will enable Ephesoft to help organizations improve business outcomes by identifying and rationalizing dark data, then understanding how it impacts their business."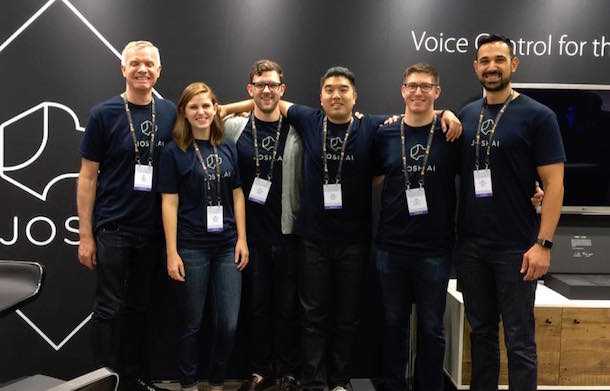 Alex Capecelatro is back. The founder of social recommendations app Yeti, which he sold back in 2015, recently revealed that his new venture, Josh.ai, had closed a $11 million round of funding.
Also led by CTO Tim Gill, who advised Capecelatro at Yeti, Josh.ai is developing a smart home device that acts as a personal assistant. The funding comes at an interesting time, especially considering giants like Amazon, Apple and Google have already released their own takes on the IoT personal assistant. But the team at Josh.ai thinks they're onto something special with their own brand of hardware and software.
Technically headquartered in Denver, Capecelatro and a number of employees work out of Los Angeles. Founded in 2015, the startup actually started shipping its first product in October 2016.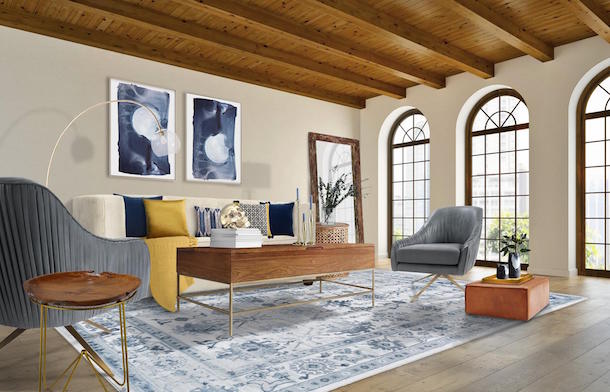 West Hollywood-based interior design (and media) startup Hutch added another $10 million to its war chest this week, and they also added a big name to its board of directors.
Spencer Rascoff, CEO of Zillow Group, which led the round, will join the board. He joins the ranks of Tinder co-founder Sean Rad, among others.
"We are very excited to be working with Zillow Group as the company has been empowering home shoppers and renters with innovative technology for more than a decade," said Beatrice Fischel-Bock, CEO and co-founder of Hutch, in a statement. "Spencer's extensive knowledge of consumers, technology and real estate make him a natural fit for our board and look forward to his input as we continue to rapidly grow and scale our business."
The funding will allow the team to accelerate product development and continue to grow the company's home design app.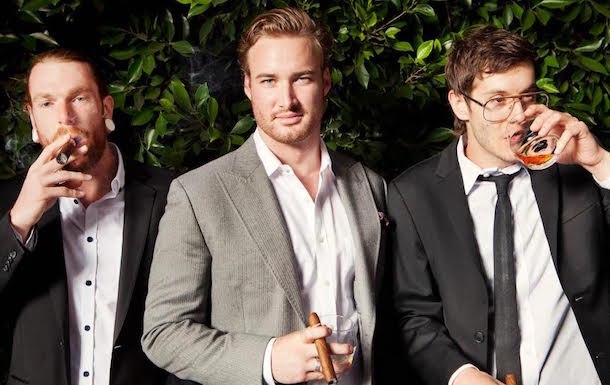 Just a few years ago, Saucey CEO Chris Vaughn and co-founders Daniel Leeb and Andrew Zeck were spending part of their days building their alcohol delivery service by actually delivering alcohol to their customers. They soon reached the point where they didn't have to anymore, but the valuable experience (and data) led to the team gaining valuable insight into the market and the customers they serve.
Today, the company announced the close of a $5.4 million Series A round based on the company driving positive unit economics in all their markets, as well as customer purchase frequency that outperforms traditional brick-and-mortar retailers.
According to James Conlon, a partner at Bullpen Capital who spoke with Built In LA in March about his own circuitous route to joining the venture capital world, the founders have created something quite special.
"Saucey is the first logistics company we've encountered that's successfully unlocked profitable markets as a Seed stage delivery company," he said in a statement. "We've seen a lot of different food and beverage delivery services, where most even at scale fail to achieve a sustainable business model. The Saucey team has not only proven the most efficient delivery model we've seen, but is capturing purchase frequency that far outpaces the biggest retailers in off-premise alcohol, a $113B/year industry where the largest player owns less than 10 percent of the market."
Bullpen Capital led the investment round, which included participation from existing and new investors including Blumberg Capital, Structure Capital and HashtagOne.
The company plans to use the round to further Saucey's penetration in existing markets and to continue to optimize its logistics platform.
Photos via company websites and Facebook.
Know of someone else should we know about? Let us know and follow us on Twitter @BuiltInLA.