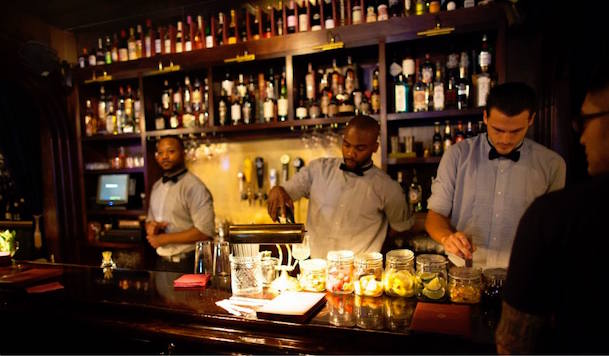 There's never a shortage of things to do in LA, and this week is no exception. Shake off the St. Paddy's Day hangover and get out and enjoy the LA tech community at its finest.
Women's Voices in Tech, Thursday, Mar. 21 at 7 p.m.
Code District is hosting an event this week to honor the awesome women in tech all over the world. All proceeds will be donated to StepUp, a nonprofit which helps girls from under-represented communities to find ways to fulfill their potential.
Social Media Mastermind Meetup Group, Monday, March 21 at 7 p.m.
Social media strategy is equal parts art and science, but unlocking that doesn't mean one company's successful campaign will work for another's. Social Media Mastermind is an event where social media professionals gather to discuss important trends in the various social channels they are using, and it's a great opportunity for those looking to break into the field to glean some important information from the best in the business.
Headspace: The Importance of Data in the Product Lifecycle, Wednesday, March 22 at 6:30 p.m.
The role of data in a product's lifecycle is absolutely crucial to the product's success, and that's exactly what this event will discuss. Head down to Product School to hear Headspace's Senior Data Architect & Engineer Sapna Nagaraj talk about her experiences using data at Headspace and TRUECar.
Vision, Mission & Values: A Workshop for Growth-Stage Companies, Wednesday, Mar. 15 at 8:15 a.m.
Once a startup enters its growth stage its leaders are presented with a whole new set of hurdles to overcome. It's still a very tenuous time for the business, but the fact that it is off the ground is something to be quite proud of. This workshop will present business leaders with exercises and feedback to improve the company's core values as business leaders learn how to take the next step.
Halo Championship 2017, Friday, Mar. 24 at 10 a.m.
ESL, the premier e-Sports league in the world, is hosting Halo Championship 2017 at its headquarters in Burbank this weekend. You'll get to see the best Halo players on the planet compete for a share of the $1 million prize pool. Tickets are selling fast, so get yours now.
Have a great week, and be sure to check out our events calendar for more LA tech events!