2016 was a momentous year for LA tech, but just because the calendar rolled over, that doesn't mean the party has to stop. Whether you're looking for a change or you just want to know who's looking for what, these tech companies hiring like crazy in 2017.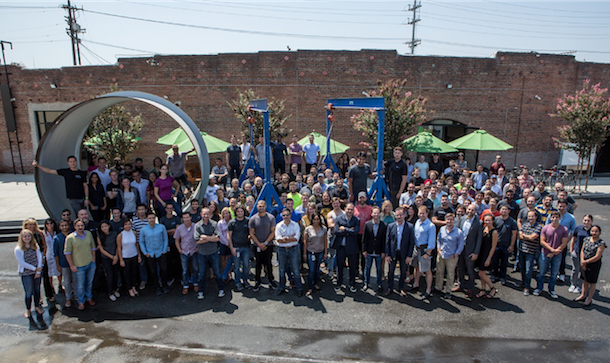 Location: Arts District
Founded: 2014
Bio: Hyperloop One is developing a revolutionary transportation system that will propel objects from one point to another in a fraction of the time it would traditionally take.
Perks: Employee stock options, unlimited paid vacation, catered lunch every day, on-site personal trainers three times a week, company laptop and cell phone, a corporate Uber account and more.
Note from an insider: "Each team requires a different skill set, but there are certain traits that are universal. We look for smart, enthusiastic, talented and passionate people. Our team works collaboratively, works hard, has fun and enjoys being part of a world-changing challenge. There's no place for egos or know-it-all attitudes. Being open-minded, inquisitive and focused are all important qualities we look for." — Greg Toroosian, Senior Talent Acquisition Specialist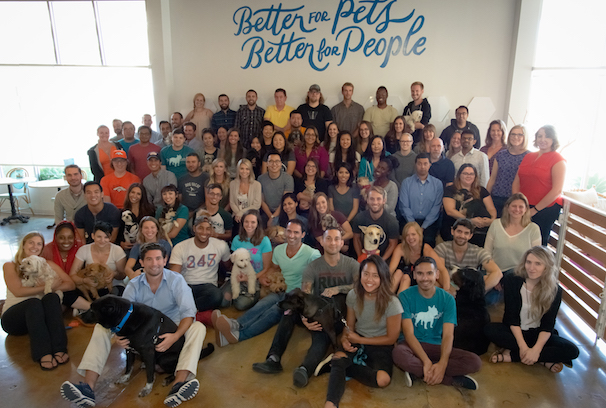 Location: 2011
Founded: Santa Monica
Bio: Serving families all over the US and Canada, DogVacay connects pet owners with local pet care providers.
Perks: Equity, health insurance, 401(k) plans, a dog-friendly office, a commuter bonus, parental leave, the DogVacay bike fleet and more.
Note from an insider: "Our culture attracts people who are multidisciplinary, smart and creative. Employees have the intellectual curiosity, drive and passion to get things done and grow their careers. Most importantly, DogVacay's mission of making the world better for pets and people is something that every employee rallies behind." — Shannon Bevers, Sr. Director of People Operations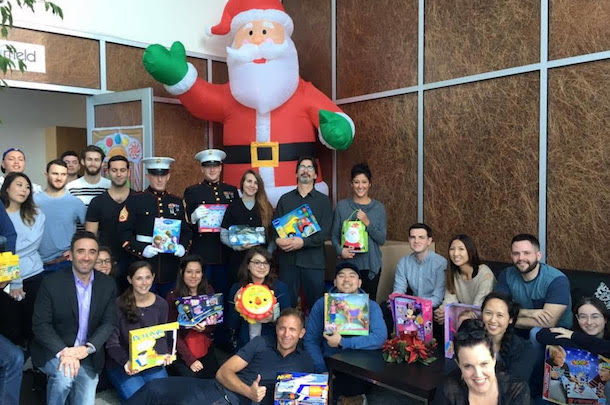 Location: El Segundo
Founded: 2011
Bio: Through its proprietary network of content-rich websites, Centerfield helps businesses by providing a technology that allows them to target and acquire new customers. 
Perks: Competitive profit-sharing bonuses and commission plans, full health benefits, a company-sponsored 401(k) plan, a performance-based charity program, monthly seventh inning stretch team events, Centerfield's wellness program, unlimited PTO and more.
Note from an insider: "In addition to comprehensive knowledge and technical skill, we look for entrepreneurially-minded growth hackers who know how to root for their team, laugh every day and are motivated to give back to their community." — Sarah Greene, Vice President Human Resources.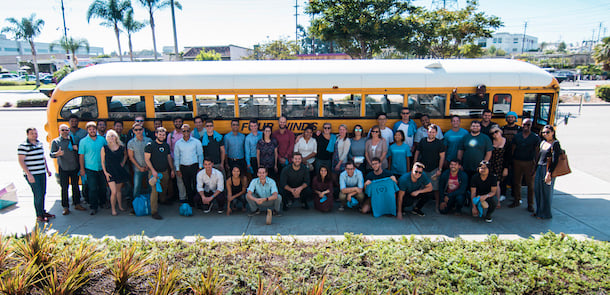 Location: El Segundo
Founded: 2014
Bio: GoGuardian develops a suite of monitoring, filtering, and theft prevention products for Chromebooks being used in schools across the country.
Perks: Catered breakfast, lunch and dinner, unlimited PTO, volunteer time off, a dog-friendly office and more. 
Note from an insider: "In every GoGuardian employee, we're looking for the proven achiever who desires to continue learning, enjoys working (and playing) with amazing teammates, and isn't afraid to go the "extra mile" even when it's not required." — Tyler Bell, Head of Talent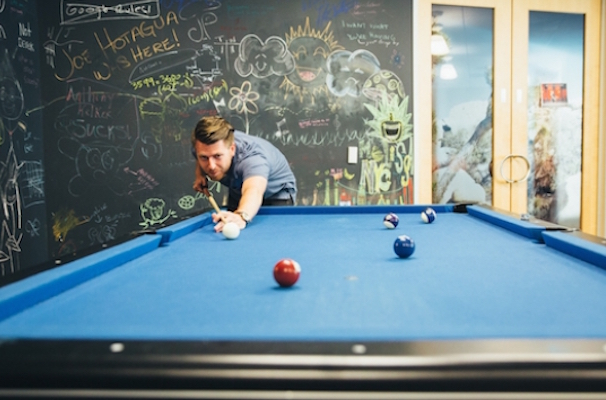 Location: Pasadena
Founded: 2007 
Bio: OpenX is a digital and mobile advertising technology developer. Founded in 2007, the startup has brought in more than $70 million in funding and made two acquisitions.
Perks: Healthcare, 401(k) Fidelity investments, disability coverage, catered lunch three times a week, monthly mixers and happy hours, weekly yoga class and an onsite masseuse, a flexible spending account, life insurance, casual dress and more.
Note from an insider: "At OpenX, our most invaluable resource is our people. We are constantly striving to create an environment where our employees can do the best work of their careers, and solve challenging problems with a group of smart colleagues. From full-stack engineers to business development leaders, and everything in between, we're always in search of passionate, driven and collaborative individuals to join our global team as we work to innovate for the future of digital advertising." — Laura Revenko, Chief People Officer.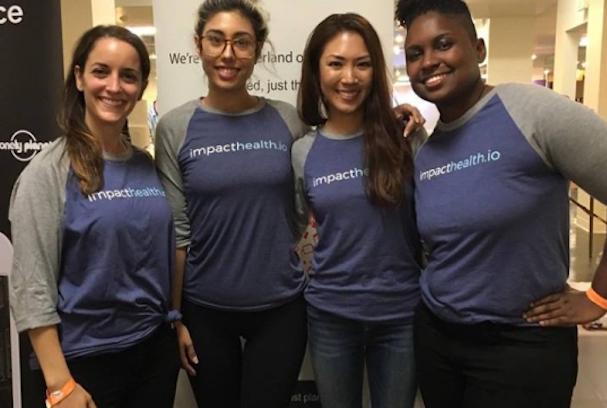 Location: Pasadena/Playa Del Rey
Founded: 2014
Bio: Impact Health uses data and predictive modeling to provide consumers with transparent healthcare costs so that they can make the best decision possible. 
Perks: 100 percent health care coverage, employees get to pick their own equipment (and keep it if they leave), unlimited vacation days, free lunch and more.
Note from an insider: "Using data and predictive modeling, our mission at Impact Health is to make buying health insurance online simple and transparent. We are a venture-backed startup obsessively focused on our customer. Using machine learning and artificial intelligence, we are personalizing healthcare for the consumer. Our people are more than just resources, they are the heart of our company. We are building the best, most talented, and happiest team possible." — Christine Castillo, co-founder and CEO.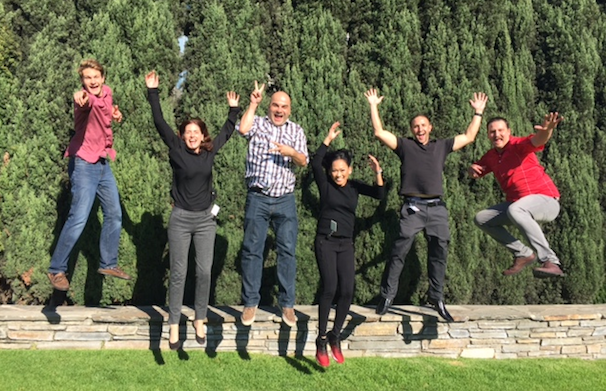 Location: El Segundo
Founded: 2004
Bio: Velocify develops cloud-based sales software designed to help sales teams boost their conversion rates.
Perks: Full HR benefits, a well-stocked kitchen, a casual working-environment, a TV/games room, a thriving company-sponsored social calendar and more.  
Note from an insider: "Velocify is dedicated to being the best place for the best people in technology. Velocifiers are relentless in our pursuit of client solutions; we aspire to win and won't settle. We're looking for people who feel the same. People join Velocify not just for our leading SaaS technology in a burgeoning market, the well-renowned beer fridge and our unparalleled talent, they join for the opportunity to experience a career-defining moment." — Tiffany Chelsvig, VP of People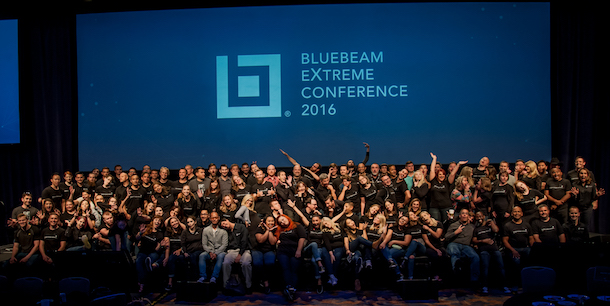 Location: Pasadena
Founded: 2002
Bio: Bluebeam Software develops an innovative digital workflow and collaboration solution that is trusted by more than one million architecture, engineering and construction professionals worldwide.
Perks: Casual environment, weekly treat days, offsite team building activities, stocked bar in each office, comprehensive healthcare coverage, a great PTO policy, an annual bonus program and more.
Note from an insider: "When you go through New Employee Orientation (NEO) and watch the videos, you think 'I'm not sure that's really true — it's a marketing video, right?' The company just seems too fun. But it really is like that, because the people are really like that." — Laura Marks, Director of Talent Management at Bluebeam.
Images via participating companies
Have a news tip for us or know of a company that deserves coverage? Let us know and follow us on Facebook.