Los Angeles is one of the only places on the planet that can attract talent from everywhere. Still, many of the companies in the LA tech community prefer to hire locally, because the talent here is so superb, and because they can. Here are six companies looking to add talent right now.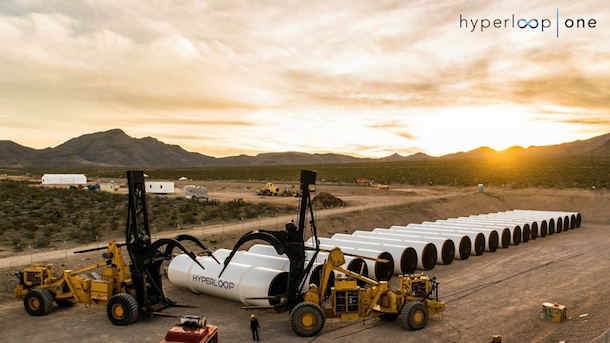 Hyperloop One
is developing the transportation system for the future. Using an autonomous vehicle that levitates slightly above the track, the revolutionary system travels at speeds faster than airplanes, allowing for a much-quicker travel experience and opening a world of possibilities.
"Our team is made up of very passionate, collaborative, driven and hardworking individuals. As cliché as it sounds, we are a startup, so everyone does roll up their sleeves, wears a number of hats and gets involved in more than what their job title may suggest. We are all working toward the same goal regardless of what part of the business we work in which creates the best dynamic." — Greg Toroosian, Senior Talent Acquisition Specialist.
Perks: Unlimited paid vacation, stocked kitchen, personal trainer on-site 3x a week, full showers in the office, corporate Uber account to pay for trips to and from Union Station for our train commuters, full health, dental and vision coverage, and stock options with early exercise option.
Location: The Arts District, Downtown 
Founded: 2014
Cie Digital Labs
is a hybrid interactive development firm and technology startup studio. What does that mean? CDL serves as an innovation lab for several prominent global brands and acts as a platform to develop ideas. 
"CDL helps partners integrate game-changing disruptive technologies into their business models to drive meaningful customer engagement that touch millions of people. Innovation and problem solving are in our DNA and we are expanding at a rapid pace. It's a really exciting time for future potential employees to join the team." — Anderee Berengian, CEO.
Perks: Medical, dental and vision plans, on-site fitness center, employee parking, competitive salary, 401k match, stocked kitchen.
Location: Irvine
Founded: 1998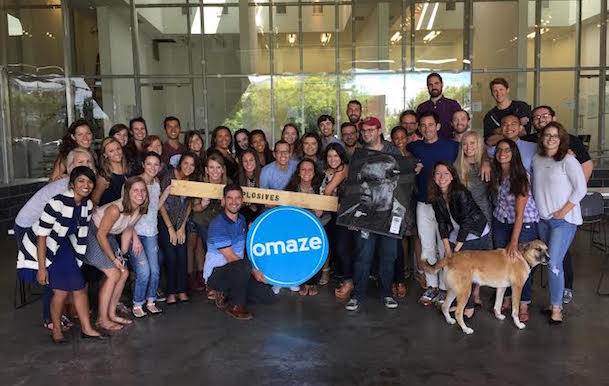 Omaze
helps causes raise money by offering all donors the opportunity to win once-in-a-lifetime experiences with celebrities.
"Our ideal candidates at Omaze are innovative, world-changing go-getters who want to make a difference in the lives of others while having fun. We take our work seriously, but not ourselves, and are looking for candidates who share the same passion to serve a mission greater than ourselves." - Catherine Brower, Office and Culture Coordinator.
Perks: Health, dental, vision insurance, 401K plan, stock options, flexible hours, unlimited vacation and PTO, stocked kitchen, casual dress, dog friendly, competitive salary, monthly team activities. 
Location: Culver City
Founded: 2012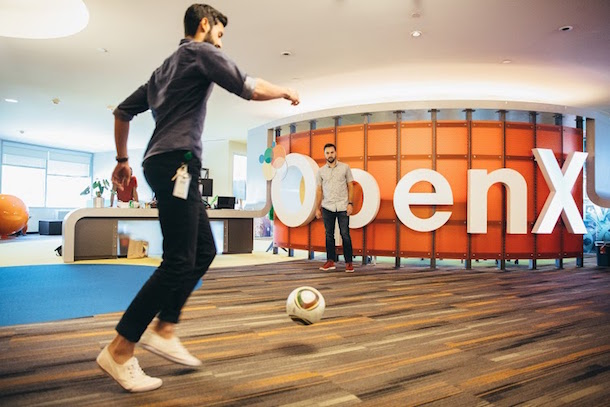 OpenX
is a leader in advertising and mobile advertising technology. The Pasadena-based company creates a suite of products designed to help companies get the most out of their advertising efforts.
"Hiring top notch talent, who share our
core values
, is essential to our continued success as a leading business in the Pasadena and Culver City communities. We look for thoughtful, creative executors who are as driven as we are to find new ways to apply a blend of market design, technical innovation, operational excellence and empathetic partner service to digital advertising." - Doug McPherson, CAO and General Counsel at OpenX. 
Perks: Life insurance, flexible spending account, dependent care spending, 401(k) fidelity investments, LEED certified working environment, catered lunches three times a week, monthly mixers, weekly yoga class, onsite masseuse, transportation program.
Location: Pasadena
Founded: 2007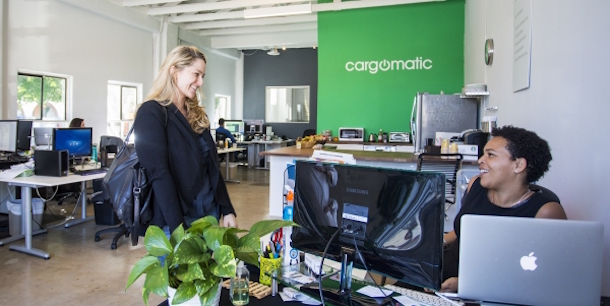 Cargomatic
is changing the local trucking industry for shippers and small-fleet trucking companies by modernizing the way that logistics are managed.
"Have you ever thought about what happens after you click, "buy" on a website? Or wondered how Amazon can deliver a product to your door the same day that you ordered it? Logistics is a fascinating, mostly invisible industry that is undergoing radical transformation, thanks to the Internet and mobile technology. Cargomatic is at the forefront of this disruptive change. If you like coming up with creative solutions to complex problems, this is your chance to get in on the ground floor of a hot young startup located two blocks from Venice Beach and Abbot Kinney." — Cargomatic
Perks: Competitive salary, stocked kitchen and catered lunches, generous stock option plan, 100 percent covered medical and dental benefits, unlimited vacation and sick time.
Location: Venice
Founded: 2013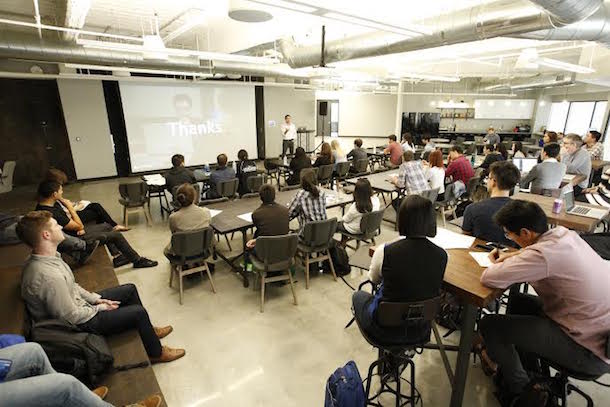 DataScience
 helps customers track and interpret their data, allowing for processes to be streamlined and time and money to be saved. 
"We're seeking candidates who share a passion for solving complex problems and who thrive in a fast-paced team environment where no two days are the same. We are a quantitatively driven company where an analytical mindset is not only encouraged, but celebrated." — CEO and Founder Ian Swanson. 
Perks: Rated the #1 Small Business to Work for in Los Angeles in 2015 by the Los Angeles Business Journal, full benefits that start on day one, open vacation policy, stocked kitchens, education allowance, new creative office space that is modern and spacious.
Location: Culver City
Founded: 2014