Do you know those people who are so in love with their job that it's almost unbearable to talk to them? Well, we're here to make you one of those people. February may be littered with Valentine's Day references and metaphors, but here are five LA tech companies that are truly looking for their perfect match: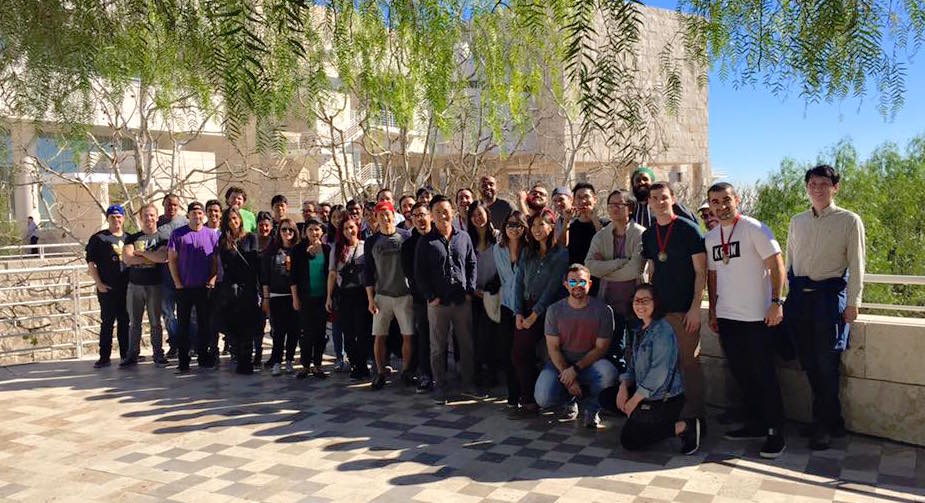 "We are looking for competitive and analytical-minded digital marketing superstars with elite academic backgrounds and proven success driving traffic online through the use of Google Adwords and Google Analytics," said Senior Corporate Recruiter Amanda Arias. "This is an opportunity to work closely with high level executives at a very profitable company driving major ad campaigns with large amounts of ad spend."
Bio: Centerfield delivers online customer acquisition programs through its proprietary network of content rich websites. 
Perks: In-office games (miniature basketball, corn-hole, speed trivia), baseball games, unlimited PTO, opportunities to work with different charities and community service projects, casual dress and monthly birthday celebrations.
Location: El Segundo
Founded: 2011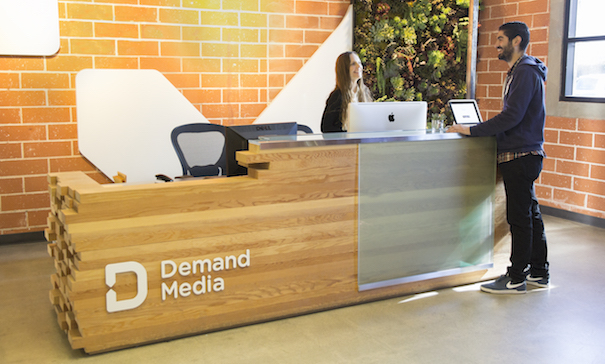 "At Demand Media, we are dedicated to our mission of building platforms for communities of creators to reach passionate audiences," explained Alex Moore, 
Corporate Communications Manager.
 "At the end of the day, we're looking for ambitious, driven, self-starters who want to be on the leading edge of large and growing lifestyle brands, including Cracked, eHow, LEAFtv, LIVESTRONG.COM, Saatchi Art and Society6. Our employees are energized by their ability to work in a fast paced, highly flexible environment where their decisions can have a positive impact on the company's growth and success." 
Bio: 
Demand Media, Inc. is a diversified Internet company that builds platforms across its media and marketplace properties to enable communities of creators to reach passionate audiences in large and growing lifestyle categories.
Perks:
 Working with talented leaders in the industry and the opportunity to make a huge impact within the organization; you'll be inspired by creativity and innovation. Other perks include a
 kitchen is fully stocked with drinks, snacks and candy, "Thirsty Thursdays", catered lunch on Fridays, lunchtime yoga and discounts to fitness classes/venues, travel reimbursement for vacation, on-site education via a monthly speaker series featuring CEO's and industry leaders, on-site carwash and dry cleaning, employee discounts for Saatchi Art and Society6 products, in-house events including art galleries and industry panel discussions.
Location: Santa Monica
Founded: 2006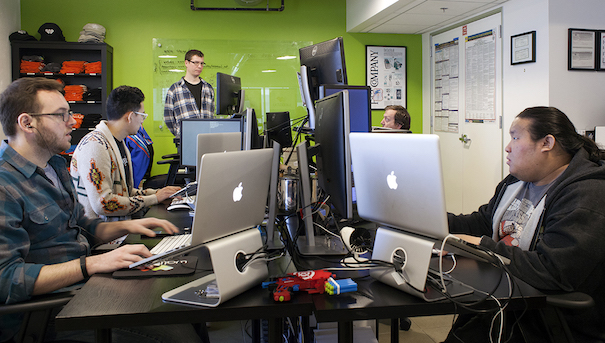 "Wallaby is looking for great people who want to make payments awesome," said 
Matthew Goldman Founder and CEO.
 "Our team thrives on developing unique products that push boundaries and challenge conventions. We blend a lively, supportive startup environment with a focused professional approach. Located in central Pasadena, the huge array of restaurants and shops nearby help support our alarmingly high consumption of coffee and chocolate-dipped churros."
Bio: 
Wallaby Financial develops apps that help consumers optimize their credit card usage based on their preferences, and enjoy its benefits.
Perks: Foosball, snacks/drinks, weekly lunch and learn training, end of sprint demos and drinks. 401k, health, medical, and lots of gadgets to test like phones, payment cards, wearables, etc.
Location: Pasadena
Founded: 2012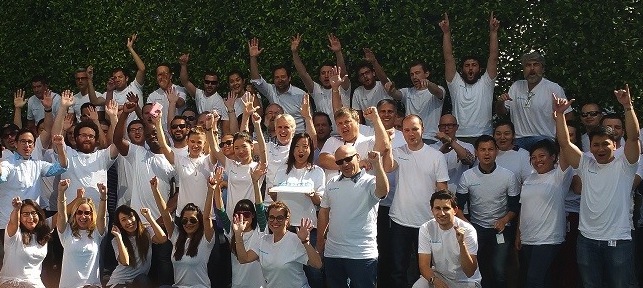 "Prodege and our family of brands; Swagbucks, SodaHead, nCrave and ProdegeMR has employees that are passionate, creative, diverse and driven to help rethink the way consumers engage with brands," 
Dana Shupe, Sr. Manager of Human Resources, said.
 "We're looking for creative and collaborative self-starters that have a thirst for learning and sharing their knowledge and know how to have fun while doing so. In return, our employees are rewarded, recognized and celebrated for their contributions to our success."
Bio: 
Prodege is a leading Internet and media company that operates multiple customer engagement brands. Its flagship consumer business, Swagbucks, is one of the Internet's top sites for delivering deals, coupons and cashback rewards to more than 15 million members.
Perks: Sponsored lunches, stocked kitchen, game room, on-site gym with company subsidized membership, company outings, newly remodeled office space, treadmill desks, monthly birthday celebrations, anniversary and new hire celebrations, quarterly charitable giving allowance, employee recognition programs, generous time off and much more!   
Location: El Segundo
Founded: 2006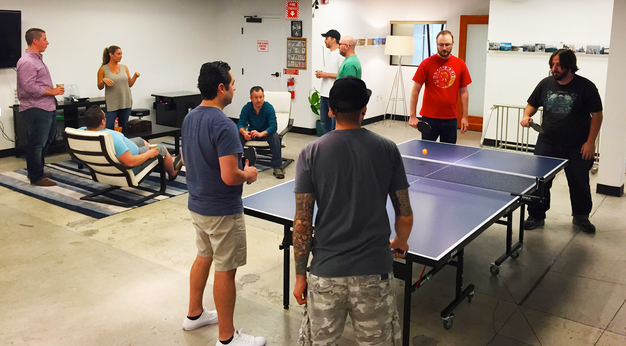 "At Legacy.com, Inc. we've created a successful, growing business while nurturing an organization that makes social contributions," CMO 
Kim Evenson said.
 "To do that, we look for employees with big brains, big ambitions and big hearts. We value passionate, energetic, and inquisitive thinkers who take their work seriously, but who also value time away from work to spend with their families and friends and their communities. 
We pride ourselves on cultivating the intellectual curiosity and attention to detail require to work with some of the country's leading publishing brands while also safeguarding the flexibility and intimacy offered by a small company." 
Bio: Legacy.com is a commercial provider of online memorials that hosts online obituary sections for newspapers throughout the U.S.
Perks: Lunch and Breakfast, Stocked Kitchen, casual dress, Flu Shots, Complete Biometric Wellness Screening, Excellent health, dental and vision insurance, company outings and socials
Location: Calabasas