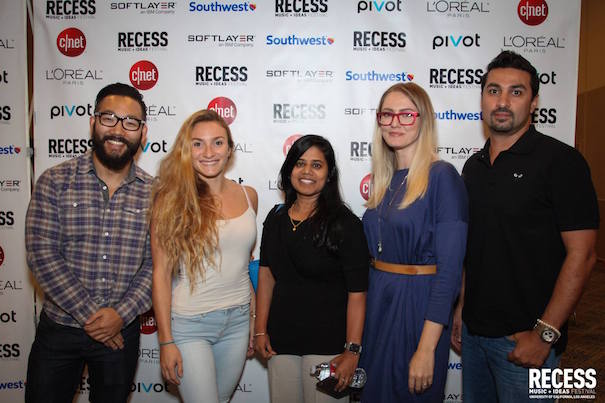 Two LA startups founded by local college students will get to pitch their business, gain advice, and possibly earn capital from an event that begins today and goes through the weekend.
RECESS
, which bills itself as a "traveling SXSW," will host VCs, investors and brands including Mark Cuban Companies, Upfront Ventures, Crosscut Ventures, Magnetar Capital, Southwest Airlines, SoftLayer, and Pivot.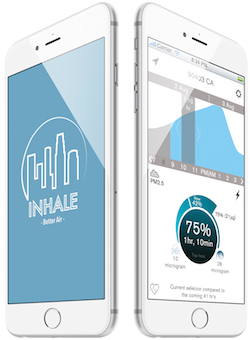 KrafftIT
, a health tech startup founded and operated by a team of University of Southern California undergrads and alumni, is looking to empower people against air pollution and help those with respiratory problems lead healthy, normal lives with the help of our software and hardware. INHALE (pictured left) is a software application that collects air quality data and provides predictions for up to four days and shows the amount of pollution inhaled. They're currently in a closed beta.
"We're really excited to get out there and meet all the other entrepreneurs and hear their stories. The experience of working with top mentors from the start up industry will be invaluable for our continued growth and development," Co-founder Patrick Carmody said. "We'd like to walk away from the event with an established network of experienced and aspiring entrepreneurs. Our other goal would be to meet with investors and get further funding."
Ezkie
, a UCLA Accelerator backed P2P home-sharing marketplace, helps college students studying abroad find housing or sublet their space without complicated paperwork, strict long-term leases or scams. Over the last 3 months alone, they've grown revenue and users by 107 percent and partnered with the University of California's study abroad program.
"We're so excited to spend a weekend with all the top notch entrepreneurs from all around the country," Founder Anais Ezkie said. "We want to network with the other entrepreneurs (our target market is after all college students hehe), the mentors, and last but not least the investors."
Both startups were chosen from nine colleges and six at-large teams that participated in a  Shark Tank-style pitch competition on each campus this fall.
Have a tip for us or know of a company that deserves coverage? Email us via [email protected]