If you have resolved to be happier with your career this year, then it's about time you make a change. For those looking to make a major overhaul in 2016, here are five growing Los Angeles tech companies hiring right now:

"At GoGuardian, we're all about unlocking people's potential—from our employees to our end users to the students we protect every day. Our goal is to help technology seamlessly blend with classroom instruction, and to provide a safe, secure, and measurable learning environment for educators and students around the world. To accomplish this, we're looking for brilliant minds who want to build and promote awesome tools that will have an impact on generations to come. 
If you're the type of person who thrives in autonomy, loves a challenge, and truly cares about improving education, we'd love for you to join us!"
Location: El Segundo
Perks: Unlimited PTO, volunteer time off, dog friendly office, catered breakfast, lunch, and dinner, gym membership discount, and a new 12,000+ sq. ft office currently under construction.
Founded: 2014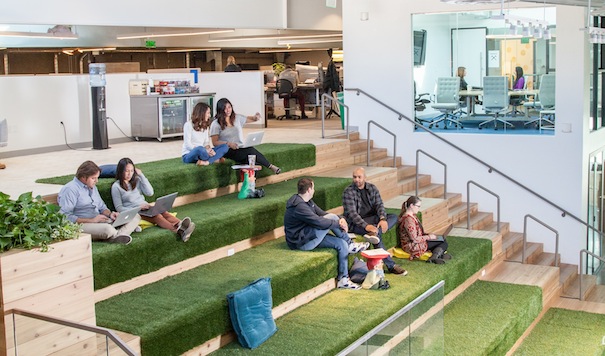 Photo courtesy Kori Stanton
Dollar Shave Club is a rocketing men's lifestyle brand & e-commerce company on a mission to change the way men address their shaving and grooming needs. 
"For our business and our people to be successful, we look for those who are self starters and entrepreneurial. We're all passionate about the brand and recognize that team work is critical for us all to do great work. Dollar Shave Club is not for the faint of heart, we work hard, but play hard. Dollar Shave Club will test your limits, but we are limitless. We are on the brink of doing something amazing, and need amazing people to do it." 
Location: Marina Del Rey
Perks: DSC Fit (an internal exercise club), Unique paid time off plan that includes the "DSC BS Free Day", pet insurance, weekly food trucks, a stocked kitchen and an office in the heart of Marina Del Rey.
Founded: 2011
"At Laserfiche, we value raw intelligence, problem-solving ability and the drive to learn new concepts. Laserfiche offers a fun and flexible work environment where employees get to wear many hats and collaborate with, and learn from, colleagues across departments."
Location: Long Beach
Perks: Laserfiche offers free lunch every day, onsite yoga classes, billiards and ping pong tables and a variety of employee clubs and teams ranging from sailing and soccer to drawing and dance!
Founded: 1987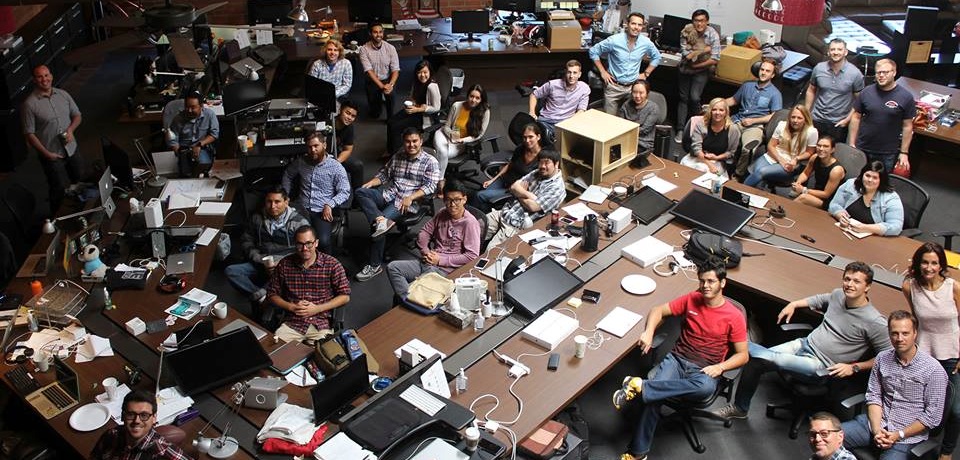 "This is a massive opportunity for the right person. Startup life can be a rollercoaster, but we are led by a team of experienced entrepreneurs who have built and sold multiple companies. The opportunity for upward mobility at The Mobile Majority is tremendous, but only if you're willing to put forth the effort."
Location: Santa Monica
Perks: Full medical, dental, and chiropractic coverage (even acupuncture), unlimited PTO, daily catered lunches, subsidized gym membership and a dog friendly office.
Founded: 2012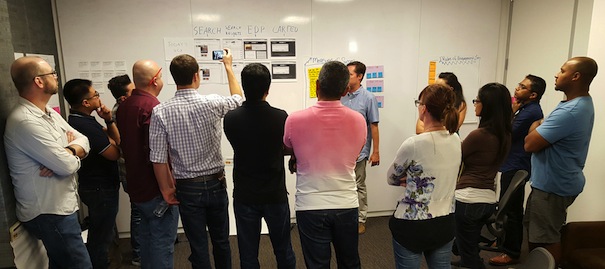 "Ticketmaster is looking for a mobile leader who genuinely cares about mobile apps and building a great team to join our Hollywood office. More than anything, we're looking for a head of mobile who loves to ship product and is passionate about the future of the mobile economy."
Location: West Hollywood
Perks: Access to live events like music, sports, or theater and beautifully remodeled Hollywood office designed for collaboration.
Founded: 1976
Have a tip for us or know of a company that deserves coverage? Email us via [email protected]