Finding the right coworking space in LA can be difficult. Not only is location a major factor, but you want to make sure the atmosphere suits your working style. Whether you want a low-key spot or an energetic workshop, we found seven coworking spaces to match any preference:
Note: all prices are based on basic membership costs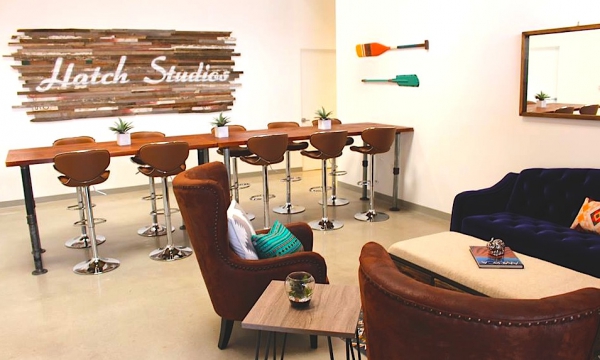 Where it is: 2260 Centinela Ave
How much it costs: $295-$345/month
How big it is: The space can comfortably hold 50 people
"The design of Hatch Studios is New York City loft meets California beach chic," said founder Amanda Tice. "Considering that my husband and I relocated from Manhattan, we wanted to put our own personal spin on a bohemian Southern California aesthetic. Hatch Studios is not only a short drive from Santa Monica, Brentwood, and Culver City, but it is also within a 5 mile radius of more than 50 production companies and a growing number of thriving tech startups."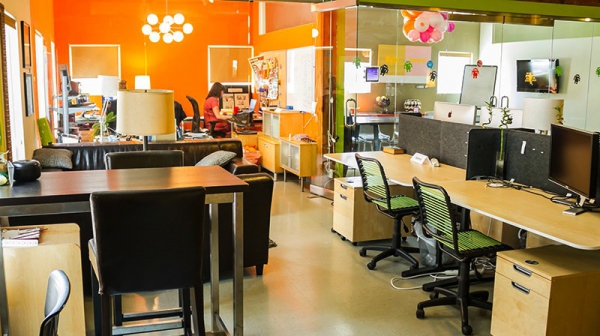 Where it is: 418 Bamboo Ln, Los Angeles
How much it costs: $150/month part-time, $275/month full time
How big it is: The space normally holds 50-60 workers
"Chinatown continues to be a quirky, exciting, and vibrant community and fits very well with the coworking community we hoped to build," said founder David Oshima. "The building feels homey and inviting and the design sense is one of a welcoming, comfortable place to work. We wanted to be sure that we were as far away as possible from the sterile feel of an office cubicle farm and we believe that our members specifically seek this out to work, network, and socialize."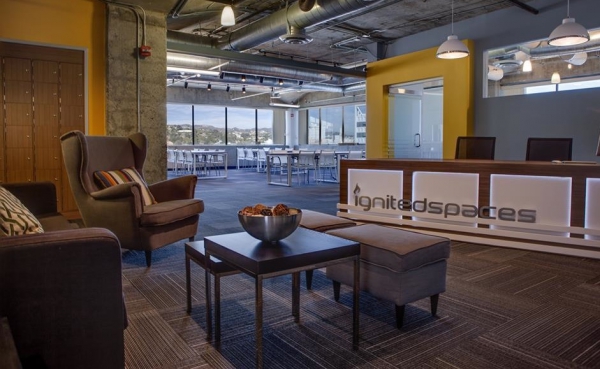 Where it is: 7080 Hollywood Blvd #1100
How much it costs: $300/month
How big it is: 11,000 square feet
"We chose Hollywood as our first location because it is recognized globally for innovation and creativity," said cofounder Lawrence Kao. "We sit squarely at the intersection of Technology and Entertainment and as a result host some of the worlds most exciting companies that are shaping our future. The space was designed to cater to that community - sophisticated aesthetics and purposeful configurations that enhance productivity, inspire creativity and enable our members to achieve more."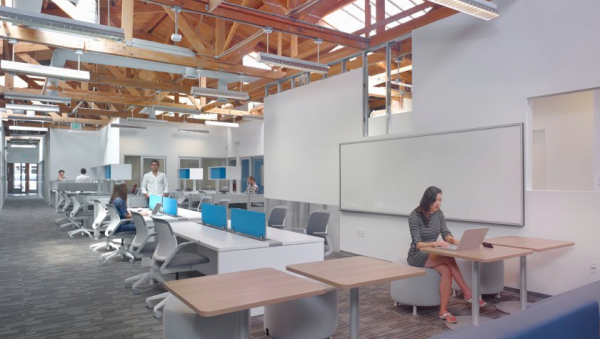 Where it is: 4th floor, 529 S Broadway; 5405 Wilshire Blvd; 1450 2nd St, Santa Monica
How much it costs: $455-$650/month
How big it is: Their downtown space can hold around 100 people
"BLANKSPACES focuses on neighborhoods that are vibrant, where others want to be. We then choose spaces in buildings where we can sculpt compelling workspaces. And that's the crux of the design methodology of the architect/owner, Jerome Chang, to recognize both urban level and spatial specific virtues, then sculpt the architecture. The end result is members appreciate how productive the vibe here is."
Where it is: 9415 Culver Boulevard; 1600 Main st.
How much it costs: $335-$385/month
How big it is: The space currently has 120 members working there
"What separates us from other co-working places is our community," said community manager Emmarie Dempsey. "Our members is just a pool of resources for any type of startup to use. And having Amplify in house, well that's just more opportunity for more resources, gaining insight and most of all networking."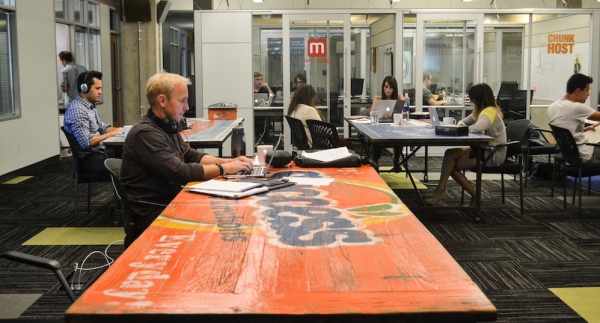 Where it is: 604 Arizona, Santa Monica
How much it costs: $350/month
How big it is: 45,000 sf space comfortably houses 200 companies
"ROC's member roster is comprised of teachers, mentors, self-starters, pioneers of industry, and forward-thinkers," says the company's website. "Our spaces are specifically designed to empower and elevate both individuals and groups to reach their fullest potentials. Team players, independent thought-leaders, established, and startup businesses alike have chosen ROC as more than just an address, but as a mindset to live by."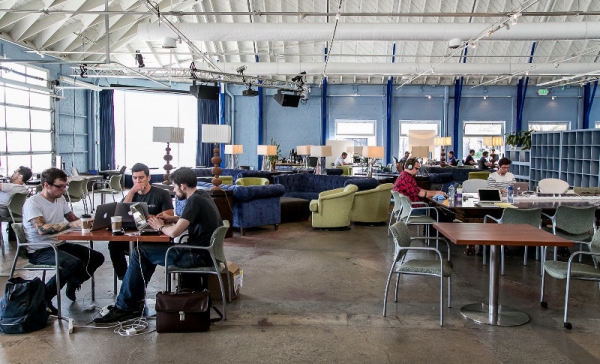 Where it is: 929 Colorado Ave, Santa Monica
How much it cost: $175/month in Santa Monica, $150/month in Pasadena and DTLA (opening in 2016)
How big it is: The Santa Monica location is 18,000 square feet, the Pasadena location is 20,000 square feet, and their DTLA location will be 33,000 square feet.
"We actively provide our members with resources to accelerate their progress—like office hours with serial entrepreneurs, experts & investors; and highly-personalized introductions to mentors, advisors and fellow members," said marketing coordinator Aryanna Harrell. "We further nurture relationships among our members through activities like regular member lunches; private social networking groups; and intimate meetings and events for shared interest groups."
Have a tip for us or know of a company that deserves coverage? Email us via [email protected]